Buy Timeshare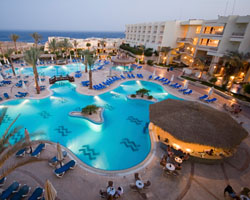 Ready to buy timeshare—or at least learn more about vacation ownership? Smart thinking!
Your interest in becoming a timeshare owner shows that you are a person who takes control of things that matter in your life, like how you spend your leisure time, as well as how you spend your hard-earned money.
The thoughtful decision to buy a timeshare means you want to stop handing over money to hotels that give you a bed and a bathroom (and usually not much more). Hotels take your money, pad the bill with incidentals, and invite you back year after year to do it all over again, billing you higher rates each time you vacation there.
Timeshare ownership gets you out of the expensive hotel vacation rut. When you buy a timeshare, you lock down the price of your future vacation accommodations at today's rates—you take ownership in the quality and the price of vacations you will enjoy this year and for years to come.
Why Couples and Families Choose to Buy Timeshare
Buying timeshares means that you are making a commitment to yourself and to your family that leisure time is an important part of your life and that it is not going to be short-changed. You stop pretending that it's fun to share cramped accommodations with the kids, sitting on the bed, eating sandwiches and cereal meal after meal.
With vacation ownership, you stop cramming your family into a hotel room and start comfortably relaxing in a timeshare villa, complete with a kitchen, multiple bathrooms, and multiple televisions. Today's families don't huddle together in one room at home, and they shouldn't have to do so just because they are on vacation.
Look for a Timeshare Company You Can Trust
The current owners who advertise their timeshares for sale at BuyaTimeshare.com are typically people who can no longer use their timeshare. Some sellers are dealing with life changes such as job or career shifts, a divorce, or an illness. Others have reached a time in life when they travel less. And some sellers are people who never planned to be a timeshare owner but inherited their interval or weeks. All are motivated to move that timeshare and sell it at a competitive price.
The Timeshare Process is Simple:
Search by resort brand, destination, or other variables that are important to you. Make another cup of coffee and search a little longer—this is one of the perks of looking to buy a timeshare online. When questions arise, call us or send us a quick email. We are here to help.
Peruse the BuyaTimeshare.com inventory of timeshare resales. Take your time. Unlike sitting through a timeshare sales pitch on a new property, there is no pressure to buy before you have made a deliberate, well thought thru decision. The only reason to hurry would be your awareness that great timeshare deals at great resorts tend to move quickly.
If you like, create a Timeshare Pulse account, identifying exactly what you are searching for and even the price you are willing to pay. We'll do the rest, matching you with options that fit your criteria and notifying you by email when new properties that meet your wish list become available.
Your purchase will be made either by dealing directly with the current property owner or by working with a licensed timeshare Real Estate Broker. Either way, when you choose to buy timeshare advertised on BuyaTimeshare.com, you as the buyer can have complete confidence that our staff is highly knowledgeable and will be respectful of you and your objectives throughout the timeshare sales process.
BuyaTimeshare.com has been at the forefront of timeshare resales and rentals longer than just about any other company in the industry. Established in 2000, we were the first to use portal technology so that our buyers and sellers could communicate directly and anonymously on a 24/7 basis. We are leaders in using search engine marketing to build visibility and attract both buyers and sellers—we were doing it first and we will still be doing it long after other timeshare resale companies have closed their doors or been gobbled up by other brands.
Simply start the process by searching through the search field at the top of the page or by filling out the no-obligation form and let us help guide you through the process. You'll save yourself thousands of dollars compared to buying a timeshare from a developer, so start your search today.
FAQ When Buying Your Timeshare
1. How much does it cost to buy into a timeshare?
The cost to buy into a timeshare depends heavily on where and how you buy. Location and the type of timeshare resort, whether a stand-alone resort or part of a larger hotel brand, can have a significant impact on the cost of a timeshare. Buying new at the resort or "preloved" on the resale market will have the biggest effect across the board, regardless of what or where you buy.
Locations such as Florida or ski seasons in Breckenridge, Colorado tend to be more in demand than, say, a January week in Ocean City. Location and time of the year will play a major part, so establish where and when you want to spend the majority of your vacation time. Once you've set your destination and time of year, start looking at the available resorts. Single-site, independent resorts could provide great deals, but you would be limited to that resort unless you participate in an exchange program. Branded resorts offer the flexibility of internal exchanges within the brand's network. This can make these timeshares more expensive.
As far as the new vs resale debate, buying resale will save you a significant amount on the cost to buy into a timeshare. New sale prices average just over $22,000 per interval according to the American Resort Development Association. These prices include sales and marketing costs and commissions that do not factor into a resale price from an existing owner. That can add up to at least a 50-60% discount for timeshares resales on the secondary market.
From a sales standpoint, timeshare resorts typically fall into two categories: in-sales or sold out. Those which are in-sales are selling timeshare onsite through sales teams based at the resort. These tend to be newer resorts or established resorts which have inventory and hire marketing agents to sell the timeshares. Sold out resorts are the older, primarily single-site resorts that have filled the majority of their timeshares and no longer sell onsite. At these sites, only resales are an option.
2. Are timeshares really worth it?
The short answer is yes. The longer answer is it depends on how you buy a timeshare and how much you intend to use it, since timeshares are really worth the cost for those who take vacations every year.
Timeshare is considered a use product, meaning the real value is in using the product. Often called a lifestyle product, timeshares provide great vacation units – larger with multiple bedrooms and more amenities than a standard hotel room – at better overall prices than a comparable hotel room. But you need to use it in order to value it, and some people either don't understand how to use a timeshare or just stop going to the resort.
For fixed week owners, they know when they take their vacations every year and plan accordingly. For points or floating week owners, there is longer advance time needed to get the better reservations – sometimes as long as 12 months in advance. The ones who understand this and make their bookings well in advance tend to have higher satisfaction rates and don't feel ripped off. Even so, the overall satisfaction rate of timeshare owners is 85% according to the American Resort Development Association.
As with many products, price can determine the worth of a product. This is why the resale market plays such an important role in whether timeshares are really worth it, because of the significantly discounted prices. In a resort at any given time, a unit could be occupied by an owner who bought new at the resort. Next door could be an owner who paid 60-70% less for his ownership by buying resale. Same resort, same level of comfort, but big difference in price.
This is why we encourage everyone thinking about buying a timeshare to research the resort, even take a vacation there, but ultimately review the online resale options on platforms such as BuyaTimeshare.com to get the best deals possible. Then it'll be worth it.
3. Can you buy a timeshare?
Certainly, anyone can buy a timeshare as long as they have the funding needed to make the purchase. The issue isn't whether you can buy a timeshare, but how much it will cost and whom you buy it from.
There are basically two ways to buy a timeshare – from the resort/developer or from a private owner. Buying at the resort directly from the resort usually includes a tour of the facilities and an "extended escort" from one of the sales people employed to sell you a timeshare. After the supposed 90 minute tour than can take up to four hours or more, the sales negotiation begins. Prices go up and come down until a "final – today only" price is presented. This is where many people who swore they would not buy going into the tour then sign on the dotted line.
The transactions at the resort primarily involve financing as well, meaning your timeshare is now more expensive when you factor in the interest paid on the loan to buy the timeshare. The average price of a "new" timeshare is over $22,000 according to the American Resort Development Association, not including the added interest payments. This is why buying on the resale market is such a great bargain in comparison to the resort.
When you buy a timeshare as a resale, you are buying from an existing owner looking to sell on the secondary market. Whether they are advertising the timeshare themselves on websites such as BuyaTimeshare.com or through a third-party resale broker, their ultimate aim is to sell privately to a new owner. Because there are no sales and marketing costs and incentives like there are in the resort prices, buyers can save 60% or more on a resale timeshare compared to resort prices. Sellers or broker agents take care of all the paperwork and a closing company completes the transaction. All you would need is the proper identification and the required funds.
4. What is the best timeshare to buy?
Because of the variety of timeshare resorts, diversity of destinations and range of experiences, it is tough to say which is the best timeshare to buy. This really comes down to personal preferences such as the places at which you like to vacation and the type of activities you enjoy.
If you like to visit a particular town or region each year, then a single-site timeshare or a branded program with several resorts in a given location may work for you. For instance, families who travel to Orlando every year to visit the Disney theme parks might want timeshare ownership in the Disney Vacation Club, where there are multiple Disney timeshare resorts in a central area.
Vacationers who want a variety of experiences may choose a branded program offering more of a Club experience, with timeshare points being the vacation currency used within the program. Clubs such as Hilton Grand Vacations or Marriott Vacation Club offer multiple resort options within their respective networks, enabling owners to visit a different resort each year depending on the type of vacation they desire. One year you may want to visit New York City. The next it could be a beach vacation, then perhaps heading to the mountains of Colorado. Points-based club programs give you the flexibility that single-site, independent timeshares cannot offer without the use of an exchange provider such as RCI or Interval International.
Such exchange companies definitely extend the vacation options for timeshare buyers regardless of the type of timeshare you purchase. Even if you own in a Club, there may be a location you want to visit with no club resort. Using an exchange company can get you there.
Once you've narrowed down the best timeshare to buy, review the resale marketplace for the best deals. Resale timeshares can be purchased at big discounts of 50-70% off resort prices. Make sure to also review the timeshare reviews to verify your decision.
5. Can you sell your timeshare back to the resort?
Typically you cannot sell your timeshare back to the resort, but there are programs that some resorts have where you can give it back to them if you meet certain criteria.
Just about all of the timeshares associated with the major brands such as Wyndham or Diamond have programs where they will consider taking back a timeshare from an owner. Contact is initiated by the owner and the company looks at areas such as whether there is a mortgage attached or maintenance fees are paid. In some cases, the company will look at hardship cases such as the financial or health status of the owner. However, there are no guarantees that the owner can give back the timeshare and these are all handled on a case-by-case basis.
Most timeshares are depreciating assets, especially when they are purchased "new" at the resorts. Similar to the way a car loses value the moment it is driven off the lot, a timeshare loses value because the resort sale prices include marketing and sales costs and commissions. This can artificially increase the price at the sales desk and removing these costs can reveal a more accurate price.
The only real way you can sell your timeshare and recoup some of the purchase costs is through an advertising company such as BuyaTimeshare.com or a third-party brokerage. A few resorts may offer to sell your timeshare for you, but even then they can take huge commissions to handle the transaction. You can check with the resort to see if they have a program to either sell or take back timeshares. But don't be surprised if you find yourself back here looking for options.
6. How long does a timeshare last?
A timeshare lasts as long as the resort is in existence. The more relevant issue would be just how long does timeshare ownership last. This can vary from the new short-term club ownership products which can be as little as three years, up to the more traditional timeshare ownership which is in perpetuity.
The length of ownership depends on the timeshare, the company and what you own. For instance, Disney Vacation Club sells a 25-year ownership product based on points that are linked to a specific resort in their network. Mexico timeshare resorts operate what is called a right-to-use product, which gives you the right to vacation in their resorts – many on a 99-year lease. Other Mexico brands sell their timeshare ownerships on 45-year leases.
Other programs such as Bluegreen Vacations operate points on a trust model. Even though the points are deemed deeded real estate, the ownership is in the legal framework of a trust.
In most cases, timeshare ownership lasts for as long as you own it, which could be until the very end. And even then there is often provision in the documents for your ownership to be willed to someone else. The best way to get out of your ownership before then is to sell it and at least recoup some of the initial costs.
7. What happens if you stop paying your timeshare maintenance fees?
If you stop paying your timeshare maintenance fees, it usually doesn't end well for the owner.
Because the timeshare was more than likely purchased through a binding contract between you and the resort, the maintenance fees are outlined as a condition of ownership. This is considered a contractual obligation on the part of the owner, and is separate from any additional obligations such as the payment of a mortgage attached to the timeshare.
Maintenance fee payment is considered an on-going obligation for as long as you own the timeshare. Once the ownership is transferred to someone else, for instance through a sale, then the maintenance fee obligation is also transferred to the new owner.
If the owner is still in possession of the timeshare but stops paying the maintenance fees, the resort or management company can begin a process of recouping those fees through a collection agency. Often, the owner's status will be suspended by the resort, not allowing the owner to use the timeshare until the fees are paid. In the worst-case, foreclosure proceedings will be commenced which could lead to a significant negative impact on the owner's credit report.
8. What happens to my timeshare when I die?
The short answer is that the timeshare usually reverts back to the resort when a timeshare owner dies, unless there is a provision in the will for the timeshare to be inherited by a beneficiary. This is where it can become complicated.
Because inheritance laws can differ from state to state, the beneficiary needs to understand the language in a will and how it could potentially lock them into receiving the timeshare ownership, even if it is not specifically identified in a will. The timeshare could come under generic language that covers all items owned by the deceased. In some cases, the parties may feel that an ownership structure such as a trust be set up to protect the beneficiary from ownership liability after the owner dies. In others, the timeshare could be rejected as part of an inheritance.
It is best that the will be reviewed by a lawyer to understand the exact potential liability involved by the beneficiary when it comes to a timeshare after the owner dies.
9. How can I legally get out of my timeshare?
The primary way to legally get out of a timeshare is through the approval of the resort or management company that oversees the ownership. This can happen through a couple of avenues.
If the owner sells the timeshare, such as with a company like BuyaTimeshare.com, the transaction needs to be approved by the resort or management company. This usually takes place during the closing process, where a third-party closing company advises the resort of the purchase. The closing company provides the ownership details and the details of the buyer to the resort, and the resort normally approves the sale.
Another way is for the owner to approach the resort directly to see if they will take back the ownership. Many larger timeshare companies now have programs where an owner can hand back the timeshare if they meet certain criteria. There are also so-called hardship cases when financial or health circumstances can be discussed with the resort as possible reasons to take the timeshare back. In any of these cases, it is the decision of the resort whether to take it back, and there are no guarantees that they will.
Other ways to get out of a timeshare could be through bankruptcy or foreclosure proceedings, but these are obviously the least desirable ways to transition out of ownership.
Another method that has recently been identified is through the claims of the so-called timeshare exit companies who claim they can legally get owners out of their ownership. However, the approval of these efforts is primarily at the discretion of the resorts, and the vast majority of resorts have refused attempts by these companies to facilitate such transfers. In addition, exit companies have come under major legal scrutiny such as the action of the Washington State Attorney General against Timeshare Exit Team, so extreme caution is advised if dealing with such companies.
Additional Resources