Timeshare Resorts
Timeshare resorts offer outstanding accommodation value for visitors planning their next vacation, with options covering the entire spectrum of holiday possibilities. Because today's consumer is much more discerning in their vacation selections, these resorts have adjusted to the requirements of travelers looking for an accommodation product which suits their specific needs.
Rather than being stuck with a traditional hotel room, timeshare resorts offer units ranging from studio apartments to one, two and three-bedroom villas. Looking for a luxury penthouse to host your next trip? These resorts can accommodate some of the most exotic requests.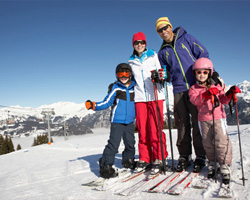 World-class amenities are offered such as health spas, water slides, award-winning restaurants, relaxing beaches, ski facilities - just about every type of vacation imaginable.
Some of the world's leading hospitality brands are now in the timeshare space, with Marriott holding the reins as the longest-tenured brand name in vacation ownership. Marriott's resorts in Aruba, such as Marriott's Aruba Ocean Club and Marriott's Aruba Surf Club, are some of the most sought-after timeshare resorts in the world. Marriott now hosts resorts in over 50 destinations across three continents as part of its Vacation Club network.
Even Disney saw the advantages of offering timeshare products and decided to enter the timeshare market in the early 1990s. Is there a hospitality brand that elicits more emotion and loyalty than Disney? That should tell you all you need to know about the credibility of the product, and Disney resorts such as Disney's Wilderness Lodge and Disney's Animal Kingdom give vacationers unique experiences even if they do travel to Orlando to see Mickey Mouse and the team in the Magic Kingdom. Disney's expansion to Hawaii through its new Disney's Aulani Vacation Club Villas shows that they are more than just the Mouse House.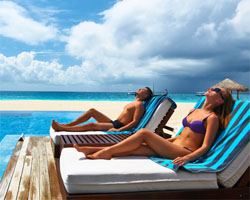 Other excellent brand names such as Hilton, Hyatt, Wyndham, Diamond and Westin have been a part of the timeshare family for years, with the Hilton Grand Vacations Club at The Flamingo offering a great way to experience Las Vegas in style. Westin's renowned Hawaii properties offer luxury and sophistication through their Westin Ka'anapali Ocean Resort Villas and Westin Ka'anapali Ocean Resort Villas North timeshare resorts. But you'll need to move fast to stay in one of these as they are extremely popular among vacation ownership enthusiasts.
Whatever your destination desire requires, you'll exceed expectations with timeshare.