How to Sell a Timeshare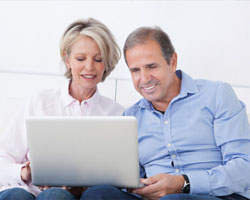 With the development of internet-based technology platforms, selling your timeshare has never been easier than it is today. Even though the traditional means to sell timeshare still exist, much the same way they did 30-40 years ago, today's expansive online options give you the ability to market your timeshare for sale to the world.
Before you begin the process of understanding how to sell a timeshare, it is imperative to have all of the necessary documentation in place and gather the details needed for buyers to make an informed purchase decision regarding your interval.
How to Sell a Timeshare Step 1 – Gather Necessary Paperwork
Make sure you have your deed, with the specifics regarding the size and location of your unit, resort information, etc. You'd be amazed at how many people don't even really understand what type of timeshare they own; for instance, thinking they own an "RCI timeshare" or incorrectly stating the number of bedrooms in their unit. Accurate information can make the difference between a successful or a frustrating process.
How to Sell a Timeshare Step 2 - Find Your Timeshare Buyer
When trying to figure out how to sell a timeshare, the best place to start is by thinking like a timeshare buyer. What are they looking for? Where do they search when looking for a timeshare to buy? Often, timeshare sellers begin with their home resort, so ask if there is an in-house resale department that can help sell the unit.
Some timeshare resorts may have internal newsletters or members-only website access since some existing owners want to add to their existing ownership level - especially if a points product is involved.
Beyond the home resort, there are local real estate agents that may be able to help you sell a timeshare. But when was the last time a buyer walked into a real estate office looking to buy a timeshare?
When researching a licensed agent for help, it's best to search out a timeshare broker with specific timeshare experience that understands the product and the marketplace, but with a marketing plan or network to support their ability to sell the timeshare.
Some exist, especially in high traffic tourist areas known for timeshare products such as Orlando. However, it's probably best to check online to find an experienced timeshare broker that can do the deal.
How to Sell a Timeshare Step 3 – Explore Advertising Options
Advertising to sell your timeshare can be done in newspapers, such as the primary newspaper in a tourist town or region or in a larger newspaper with a wider distribution. However, ask yourself when was the last time someone saw an ad in a newspaper for a timeshare, much less acted on it? This type of advertising method when trying to sell a timeshare doesn't work the best.
This leaves online options for advertising your timeshare, which offer the widest possible reach for owners looking to market their timeshare for sale.
There are several online options for advertising when selling a timeshare, but they essentially break down into the following categories:
Advertising companies
Timeshare Brokerages
Free, or low-cost sites
So-called Relief companies
How to sell a timeshare using Advertising Companies
Advertising companies such as BuyaTimeshare.com operate similar to the way an AutoTrader.com or a Monster.com operate in their respective industries - offering an online platform for people to advertise their product for sale.
Google estimates that there are thousands of searches each month for search terms such as "I want to buy a timeshare",  "timeshares for sale" and "timeshare resales", from consumers looking for information about the timeshare product. Most of these terms show buyer intent, so there are people inquiring about buying a timeshare on the Internet which, of course, is great news for timeshare owners.
When looking to sell a timeshare online, using advertising services such as ours allows you to capitalize on the search terms that buyers are actively typing in to find timeshares just like yours.
While these companies charge advertising fees for people to advertise their timeshare for sale (again, similar to the way a classified ad would work in the newspaper), this money is put back into the marketing programs of the company to attract buyers to the website and, therefore, the advertised timeshares.
How to find the right online advertising company to help you sell a timeshare
When looking for an online advertising company to work with when selling your timeshare, make sure they can demonstrate a marketing capability for promoting timeshares on behalf of clients. If a company claims to work online but you can't find them in a simple Google search, chances are neither can a prospective buyer.
Ask questions such as the term of contract, if they have a written contract to provide (which is mandatory in Florida and Colorado), whether timeshares sell on the website (and to demonstrate that), and potential advance fees or closing costs involved. Remember that advertising companies are For Sale by Owner, meaning that the owner manages the process, receives offers and negotiates with buyers directly without the use of a third party.
Owners who choose this path will have the flexibility to adjust pricing, receive buyer offers directly and close the sale themselves. Once an agreed sale price is in place, the process would move to the paperwork stage, which can be handled by the owner or through a third party if desired. After the signed paperwork is completed, the transaction would be referred to a closing company for the conclusion of the sale.
How to sell a timeshare using Timeshare Brokerages
Timeshare Brokerage companies operate similar to real estate agents, as they are licensed by the state in which they operate and are heavily regulated. They will take listings, negotiate on behalf of buyers and sellers and work to conclude the sales process, taking a commission after the closing of a sale.
There are good timeshare brokerage companies to use to help you sell a timeshare but some of the same questions apply as with the advertising companies. Costs traditionally are higher for brokers in the form of higher commissions rather than the generally lower cost of advertising and handling the process yourself. Plus, brokers often only take listings for the popular timeshares with branded hospitality companies.
What services do timeshare brokerages provide to help you sell a timeshare?
Guidance regarding price and additional negotiating support is usually provided by the broker, but you will want to ask how they intend to sell your timeshare - especially if they have little or no online presence. Many have traditional networks that they work with throughout the country, and they will want to know all of the details of your timeshare to assess if they are able to take on the listing.
If they accept a listing, they will look for a buyer and attempt to negotiate a sale. Once an agreed-upon price is achieved, the paperwork will be drawn up by the agent and the process will proceed to closing, much the same way a traditional real estate transaction would take place.
How to sell a timeshare using Free or Low Cost Sites
When looking for solutions for how to sell a timeshare, this comes under the "you get what you pay for" heading.
While sites such as Craigslist and e-Bay sound good, they don't offer the same type of proactive marketing plan, customer support or consumer safeguards as an advertising company or a brokerage would provide, along with direct knowledge of the timeshare industry. These sites often rely on their reputations as a type of online garage sale/classified ad collection of anything goes products.
How to sell a timeshare using Relief & Exit Companies
Figuring out how to sell a timeshare often leads people to explore timeshare exit companies. It is important to watch out for timeshare scams or companies that use questionable tactics, such as the now defunct Timeshare Exit Team. These are companies that offer to "take a timeshare off your hands" with a sales pitch that may sound good but, in reality, is dubious and needs to be handled with extreme caution. 
Timeshare exit schemes typically charge an owner anywhere from $5,000 - $10,000 to supposedly transfer ownership from an owner to another company, but owners have often found that, months after the payment has taken place, the title remains in their name and they are still responsible for the maintenance fees.
Final Suggestions for How to Sell a Timeshare
Generally, patience is important when identifying how to sell your timeshare but being proactive is the key. Include photos of your resort taken during your vacation to show your prospective buyer how much fun they could be having at the resort.
Search the timeshare resort website and other online outlets for other units for sale at your resort before settling on an initial sale price, to get an idea of the market value. Keep in mind variables such as location, season, specific week, size of the unit, etc.
Like any sale, there may be a need to modify pricing to adjust to market forces, so be involved with the process. Some outlets, such as BuyaTimeshare.com, have tailored plans to optimize individual ads to target specific online audiences, so taking ownership of the process can make a big difference in the successful sale of your timeshare.
Additional Resources