Sell My Timeshare Now? Yes You Can!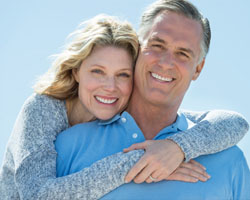 In today's timeshare marketplace, it sometimes feels as if every owner is asking, "How can I sell my timeshare now, before my annual maintenance fee rolls around again?"
In fact, surveys conducted on behalf of the American Resort Development Association show an 83 percent satisfaction level among timeshare owners. Couples and families who buy timeshare generally love their vacation ownership, so much so that many owners own multiple timeshares, often at a range of very different resorts. There are, however, logical reasons why the present resale marketplace is extremely active.
Timeshare Resale Strategies: The Missing Component
For years, the timeshare industry has been in the business of building amazing vacation resorts, offering spacious accommodations, amenities, luxury, and the convenience of easy travel planning. The formula for great vacations was almost perfect. …Almost.
Developers, who were focused on selling timeshares, neglected to consider how owners would one day get out of their ownership. The flaw in their business model was so significant that many owners, once happy, loyal fans of timeshare, became disgruntled when they needed to sell their timeshare and ran head-on into what for many years was a frustrating absence of a timeshare exit strategy.
Why Are There Currently So Many Owners Saying, Sell My Timeshare Now?
In recent years, the need for an effective, trustworthy timeshare resale market has become glaringly evident, exacerbated by a wave of aging timeshare owners. The problem is one of simple math: shared ownership got its start in the United States in the 1960s, with the development of Hawaii timeshares. However, the mass appeal of vacation ownership really didn't come into its own until the 1980s. As branded hospitality providers began building timeshares and vacation clubs, consumer awareness and confidence grew quickly and the timeshare boom was underway. The family timeshare provided a much loved vacation spot, shared generationally for decades.
Unsurprisingly, the day comes when those happy owners stop traveling—and here's where the math comes in. Owners who jumped on the vacation ownership bandwagon in the mid-1980s, were probably well into their thirties, and more likely in their forties or fifties at the time. Booming sales in one generation inevitably means that one day, there will be a disproportionate number of aging owners who no longer use their timeshares.
No longer traveling, these older owners are weary of paying maintenance fees on vacation ownership they don't use. Their mantra quickly becomes, "Somebody please help me sell my timeshare now and get out of this commitment!"
Add to this group, the recent tight economy and the natural ebb and flow of ownership resulting from families relocating, monetary ups and downs, divorce, and other life changes, and you see why the market currently is dealing with a surge of owners who want and need out of their timeshare ownership commitments.
Online Timeshare Resales: The Solution Owners Need
The advent of widespread internet use and the emergence of reliable online advertising and marketing companies such as BuyaTimeshare.com, has opened the door for owners saying, "I am ready to sell my timeshare." Now, these owns can turn confidently to an online resale company for help.
Facts for Online Timeshare Resale Buyers
When you find a deal you love, act on it! Good deals tend to move quickly.
Negotiate, but be realistic. Forget what you've heard about the $1 timeshare resale. That is either a timeshare scam or myth propagated by companies who try to convince owners to pay that company for taking over their deeded timeshare or vacation ownership points.
Choose a timeshare resale company with a large inventory, high web visibility in online search results, and years of experience.
Facts for Online Timeshare Resale Sellers
Unless you have a friend or family member who wants to buy your timeshare, finding a buyer without the help of an established internet advertising and marketing company is difficult.
If you choose a resales company, look for one that specializes in analyzing both internet algorithms and consumer buying preferences and patterns. This will keep the timeshare you advertise highly visible to prospective buyers searching online for vacation ownership and resort rentals.
Remember that there is almost always a buyer who will fall in love with your timeshare for the same reason you did, even if you own at a smaller, older, or lower demand property. High demand resorts generally move fastest, so be patient if you own something a little further off the beaten path.
Consider using your unit, points, or interval as a vacation resort rental to help offset the cost of ownership.
And of course, remember that owners who aggressively discount their asking price almost always sell their timeshares quickest.
FAQ When Selling Your Timeshare
1. Can you sell your timeshare back to the resort?
You can try to sell your timeshare back to your resort or your vacation club, but the vast majority of them do not buy them back from their owners. Some of the larger branded operators have what they refer to as take back programs, where they will take back ownership under certain circumstances.
Nearly all of the major brands have such programs, but they have criteria that you must qualify under - such as being up to date on all maintenance fees, no mortgages on your timeshare and have a clear title of ownership. Many operators, including the smaller resorts and clubs, have a hardship avenue whereby they will discuss the possibility of taking over ownership in cases of poor health or financial situations. However, there are no guarantees that any of the resorts will take ownership back.
Even if they did, there is no money to be made by the owner. The best way to sell your timeshare and recoup some of the costs of ownership is to either sell it yourself through an advertising company such as BuyaTimeshare.com or with a licensed timeshare broker. By advertising your ownership, you will be responsible for negotiating the sale yourself and saving on commissions and fees after the sale. By using a broker, you will have an agent handle the transaction on your behalf.
In both cases, you should have all of your paperwork in order from the original sale so you can document what you own. This will streamline the process between seller and buyer, regardless of whether you sell it yourself or have an agent involved.   
2. How much can you make selling timeshares?
This is dependent on a number of factors. Remember that when selling timeshares, the market dictates what you can make since it is only worth what a buyer is willing to pay for it. Some timeshares can sell for thousands on the resale market, others for hundreds, and still others for less.
You may have heard the stories of people online for as little as a dollar. Keep in mind that these people are not really interested in selling, but in just getting out of their ownership and associated annual costs. This is a very different situation from an owner looking to sell and recoup some of your initial outlay.
A few ways you can estimate how much money you can make is:
Start with your original purchase price and drop that figure by 50-60 percent. This is because the original price included marketing costs and sales commissions baked into the resort price. That artificially inflates the price. Removing that amount gets you to a more realistic starting point.
Review what others are asking for to sell the same or similar timeshare. Be sure you are using an apples to apples comparison (same week number, season, unit configuration, view, etc.). Otherwise, you will not have an accurate idea. Even timeshares at the same resort can vary in price. For instance, a July week in Ocean City will be worth substantially more than a November week at the same resort. 
Contact a broker. In states such as Florida, where about 25 percent of all U.S. timeshare resorts are located, a licensed broker is the only third-party legally able to price a timeshare to sell. Contact a broker to see what the market value is for your ownership, even if you decide later not to use them and sell it yourself.
3. What happens if you stop paying your timeshare?
There are really two aspects to paying your timeshare. One is paying the mortgage amount owed on your timeshare. The other is paying the on-going annual maintenance fees and associated costs that come with ownership.
If you stop paying your timeshare maintenance fees, you are technically breaking your obligation with your resort or club. This could lead to foreclosure action being taken against you by your resort to recover your ownership. This is the area that many so-called timeshare exit companies get involved in. What they don't tell you is that your credit can be significantly damaged if the resort decides to report you or engage a collection agency to recoup the money, which they have every right to do.
Regarding a mortgage that may be held on a timeshare, this agreement is really between the owner and the financial institution. Some owners think that if they walk away from their timeshare, or get foreclosed on, they also walk away from their mortgage. This is not correct, and the financial company can come back to the owner looking for their money owed to them.
While the idea to stop paying your maintenance fees may sound appealing at first, there are consequences to these actions. This is why we at BuyaTimeshare.com always tell our customers to keep their maintenance fees up to date while they advertise their timeshare for sale. This will allow for a smooth sale once a buyer has been found.
4. Are there any legitimate timeshare resale companies?
The short answer is yes. Even in the midst of negative publicity regarding rogue resale operators, there are legitimate timeshare resale companies in the marketplace. You can find them if you know what to look for:
Trust Factor – a legitimate timeshare resale provider should be able to have third-party organizations vouch for their methods. Industry associations such as the American Resort Development Association and the Canadian Vacation Ownership Association have criteria that allow for a vetting process for membership. If a company is a member of authentic industry associations, they would have passed the ethics test.
Marketing Strategies – See if a resale company can provide statistical evidence that they can find buyers for sellers. Offers from buyers should be fairly straightforward. Ask how they market to find those buyers, especially if they are an online company – which any legitimate company should be these days. Can you find them on search engines such as Google for terms that will attract buyers?
Agreements in Writing – a resale company should be able to put their services in writing. In fact, Florida law requires that resellers must have a written contract with their sellers. If they cannot back up their services in writing, then that is a red flag.
Protecting Data – the sophistication of today's web-based companies means that you should not have to give your credit card number out over the phone. Similar to making an online purchase, resale companies should have a method where you can enter your number without anyone knowing it. Payment should be secure and traceable. If a company asks for you to provide payment as a wire transfer or some type of unusual payment method, do not do business with them.   
These are just a few of the fundamental areas you can consider when researching legitimate resale companies.
5. Do you need a license to sell timeshares?
No, you do not need a license to sell timeshares if you are selling your timeshare yourself. There are ways you can sell it, whether through an online resale website, at the resort, or through a print publication to name a few.
If you hire a third-party provider in order to sell your timeshare for you, then they need to have a license. This is where licensed timeshare brokers come into play. These brokers have agents working for them similar to the way a real estate agent would operate. They are licensed through the state in which they operate – often through their state real estate board and in the same manner as a standard real estate agent.
Such licensed agents are able to provide market value analyses and specific prices for timeshares on the resale market. They would conduct the negotiation on behalf of the seller and process the purchase and sale agreement once a sale is finalized. These agents would work on a commission basis – meaning they would get paid after the sale is completed.
This is where the process of selling timeshare resales can get a little confusing. Online resale websites such as BuyaTimeshare.com are advertising platforms tasked with marketing timeshares and attracting buyers to their sellers. Similar to the way a Cars.com would operate in the automobile secondary market, these advertising sites are essentially a portal for sellers to negotiate the sale with a buyer themselves. Because this is a private sale, no license is required.    
6. Are timeshares worth the money?
Depending on the way you purchase your timeshare, yes, timeshares are worth the money.
There are basically two ways to purchase timeshares – through the resorts or on the resale market. The process at the resort usually begins with an incentive to attract you to vacation at the resort in the first place. The resorts know they need to get you onto their property so they can give you a tour of the facilities and give you the sales pitch. The benefit of such a presentation is that you are given an introduction to not only the resort but how the timeshare system operates.
During the tour/pitch, you would be presented with a price and the opportunity to buy a timeshare either at the specific resort or into a club program such as Marriott Vacation Club. The sales price can fluctuate depending on your insistence to say no. According to the American Resort Development Association, the average "new sale" price of a timeshare (purchased through the resorts) is $22,180, but that includes sales and marketing costs and commissions that are baked into the price. Add the annual cost of the maintenance fees and you'll be paying quite the price.
On the other hand, the timeshare resale market operates differently. Many potential buyers who have already toured a resort will search online to websites such as BuyaTimeshare.com to see the timeshares for sale available online. They will search the resort and the specific type of timeshare available and make an offer to purchase directly from an existing owner looking to sell their timeshare privately. These resale timeshares can be sold at up to 70% off the resort price, sometimes discounted even more. So spreading out such a cost over years of vacations makes the resale money negligible, meaning you are essentially taking an annual vacation for the price of the annual fees. Those fees average about $1,000 a year, so a week vacation for a grand is a pretty good deal.
7. What is the best timeshare to own?
This is like asking which of your children or grandchildren do you love the best? Each timeshare resort has its own special qualities, whether it is the destination, the amenities or the unit itself. So the best timeshare to own comes down to the reasons you want to own a timeshare in the first place.
First, understand what your needs are when you take a vacation. Do you need extra space for the kids? If so, you may want a two or three-bedroom unit. The two-bedroom configuration is the most popular, so you would want to look at a resort that has these types of timeshares for sale. Are you a beach person? Then look at a brand with multiple beach locations to visit. Like to travel internationally? Go for a brand with destinations in your favorite countries. Some vacationers buy a timeshare in places that are difficult to enjoy or afford otherwise, such as Maui.
Perhaps you are a member of a hotel loyalty program and have experienced a certain brand while traveling? You may want to investigate whether that brand also has a timeshare program. Nearly all of the major brands have loyalty programs and associated timeshares, such as the Marriott Bonvoy, IHG Rewards Club and Holiday Inn Club Vacations. The major brands are the most popular timeshare operators and tend to have resorts with the most updated units and facilities, along with the flexibility of multiple destinations within their programs.
Affordability is also a factor when understanding owner satisfaction. That's why owners who buy timeshare on the resale market are generally more satisfied – because they purchased on their terms at a discount from an existing owner without the sales hassles at the resort. 
8. What is the average cost to get out of a timeshare?
This question presumes that there is a way for an owner to pay their way out of timeshare ownership. Because of the various ways for owners to transition out of timeshare ownership, there is no method to assess an average cost to get out of a timeshare.
The more accurate way to address this is to look at the various ways to move on from ownership, whether it is to sell, give it back or exit your ownership. 
To sell a timeshare, there are two primary ways to consider with one having an upfront fee for advertising or the other having a higher closing cost fee after the sale. The first is by advertising a timeshare for sale on advertising websites such as BuyaTimeshare.com. There is an advertising fee involved which allows the seller to leverage the online marketing strategies implemented by a company in order to find buyers. Such fees vary considerably from site to site. The other is by using a licensed timeshare broker. They usually agree to sell a timeshare on behalf of the owner for a commission paid after the sale. Commissions can be 15% of the sale price but, depending on the timeshare, there can be set minimum amounts in place for a broker to consider taking on a client. Keep in mind that these are the only avenues where the owner can actually make some money by transitioning out of their ownership.
For the give-back programs, these are programs where the resort or management company agrees to take the ownership back from the owner. These are dealt with on a case-by-case basis and the owner must meet the criteria of the resort just to be considered. There would either be no cost to get out of the timeshare or a nominal fee paid by the owner to cover transfer costs.
The exit programs are the ones most associated with costs to get out. The owner could pay between $5,000 - $10,000 to such companies who claim to be able to get them out. Caution is advised as there are no guarantees since the ultimate decision to allow an owner out rests with the resort or club management.    
9. Is there a resale market for timeshares?
Absolutely there is a resale market for timeshares. A simple search online will show a number of outlets where a consumer can buy a timeshare. The real issues boil down to whether you are looking to sell or buy and if the outlets you are doing business with can provide the services you expect.
For sellers, the primary question really is "whether there is a resale market for me to sell my timeshare"? Contrary to popular opinion, there are consumers purchasing timeshares on the resale market – and for more than the $1 sale prices that get all the negative headlines.
A few years ago, the American Resort Development Association released a report stating that 46% of buyers purchased from an organization other than the timeshare developing company. Since the developers are the only ones that sell "new" timeshares, that's a lot of people buying a resale. Companies such as BuyaTimeshare.com show the timeshares on their site where the seller found and negotiated with a buyer, along with the prices, and also show the real-time dollar amounts that people are offering to buy timeshares.
For buyers, there are a number of options as nearly every timeshare resort has someone looking to sell at some time. The industry has existed in the U.S. since the early 1970s, so that's a lot of owners over the years. It is a buyer's market, so a buyer can negotiate a pretty good deal, depending on the motivation of the owner looking to sell.
The market operates mainly in two ways – sellers handling the negotiation themselves or sellers using a third-party broker to handle the negotiation. In either case, the sale price is agreed to by both seller and buyer, documents are signed and sent to a closing company to conclude the transaction. Ownership is transferred and the new owner is on their way to new vacations.    
10. Can I surrender my timeshare?
This depends on the timeshare company and the willingness of the resort or Club to take back the timeshare. Recently, the majority of the branded timeshare companies such as Wyndham have created programs whereby owners can surrender timeshare back to the developer. These large, mostly public companies have taken it upon themselves to offer these programs as an extension of their customer service outreach to their owners.
These programs involve a conversation between the owners and the company. The owner will explain why they want to surrender their timeshare ownership back to the developer and their status is reviewed against a series of criteria that the owner must meet in order to qualify.
Most of these programs have similar initial criteria whereby all mortgages must be paid off, maintenance fees up to date and the title be clear of any liens. This is just to be considered for the program. All decisions are up to the company as to whether they take back the timeshare and there are no guarantees that they will. There are also hardship cases that the companies will consider, such as cases where the owner is under financial or health difficulties. Again, the ultimate decision rests with the company and there are no guarantees.
More timeshare resorts, often in the older, single-site categories, will listen to an owner who approaches them looking to surrender their timeshare. These programs are often not publicized and handled on a case-by-case basis by the individual resort or management company. Historically, resorts have been reluctant to even consider taking back timeshares because it places the financial responsibility back onto the resort as they lose a maintenance fee-paying owner. However, recent marketplace forces and attention from regulators have opened the door to more take-back programs being established.
How We Can Help Sell Your Timeshare
At BuyaTimeshare.com, one of our many important roles is bringing together satisfied timeshare sellers with happy timeshare resale buyers. If you have a timeshare you no longer use, you can stop wondering, "How will I sell my timeshare?" Now you can move forward confidently, knowing you have found BuyaTimeshare.com, and we are here to help you get your timeshare sold! Why not get a current marketing analysis of your timeshare to get started?