Timeshares for Rent
Why Rent Timeshares for Vacation?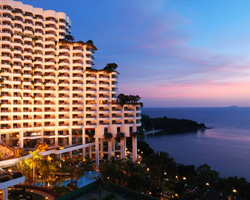 Are you looking for an affordable vacation somewhere spectacular and are thinking about a timeshare for rent? Perhaps you already own a timeshare and want to put it on the market as a timeshare rental to recoup some of your annual fees?
In either case, you've come to the right place. BuyaTimeshare.com has been the solution for timeshare renters since 2000, with the most robust online timeshare marketplace in the world. When you rent a timeshare, you can enjoy luxury resorts at breathtaking destinations for a very reasonable price – much less than the cost of a hotel but with the additional space and comfort of home.
Discover a New Way to Vacation
Finding a timeshare for rent will change the way you vacation forever. When you understand that you can vacation in a condo-style unit with a full kitchen, separate living and dining areas and multiple bedrooms for added privacy, you'll never even consider staying in a hotel again.  
Over the years, BuyaTimeshare.com has developed an innovative system to make it easy and affordable to vacation in a timeshare rental. With so many timeshares to choose from, why pay the recurring fees and taxes of ownership when you can find a timeshare for rent? Through our industry-leading online platform, we can help you find the timeshare rental that is right for you.
Few accommodation options are more desirable than timeshare rentals. The most popular timeshares for rent include:
Using our system is quick and easy. Just select the timeshare resort you'd like to visit, either from the destination list above, the resorts listed below or through using our search field at the top of the page. Click onto the name of the resort and you'll come to the resort profile page. Use the Timeshares for Rent tab to find your timeshare rental and place an offer on that ad to start the process.
Want to Rent Your Timeshare?
If you own a timeshare and are looking to rent it out, then you can place your timeshare for rent on BuyaTimeshare.com to generate income from your unit. This can help offset your annual maintenance fees and taxes, plus give a vacationer an introductory experience at your resort in case they'd like to buy timeshare.
You can design your next vacation and save a considerable amount of money by using the timeshares for rent here at BuyaTimeshare.com. Renting directly from an existing owner allows families to enjoy affordable vacations at luxury resorts but at a fraction of the cost of a hotel stay. We are ready to help you with your timeshare options, so review the resorts we have on offer or reach out to our staff through the Contact Us tab and we'll be happy to help you.