Timeshares for Rent
Are you looking for an affordable vacation somewhere spectacular and are thinking about a timeshare for rent? You've come to the right place!
BuyaTimeshare.com has been the solution for timeshare renters since 2000, with a robust online timeshare marketplace filled with great options.
When you rent a timeshare, you can enjoy luxury resorts at breathtaking destinations for a very reasonable price – much less than the cost of a hotel but with the additional space and comfort of home. And because you are renting directly from an owner instead of a resort, you can negotiate the best possible deal for your accommodations.
Browse the selection of timeshares for rent in our system, either by resort name or destination. Either way, you'll be able to look over the discount timeshares and find the one to exceed your expectations.
Why Rent Timeshares for Vacation?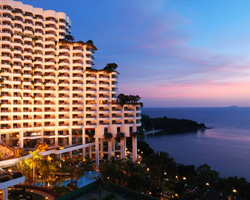 Some of the best vacation accommodation units in the world are available in timeshare resorts. Condo-style suites with more than enough space for the entire family or traveling party with all of the modern conveniences you need while on vacation.
Why trip over each other in a hotel room when you can relax in a spacious living room? A separate dining area means everyone can properly eat meals, which can be prepared in a full kitchen to cut down on costs. Everyone gets the privacy they need with multiple bedrooms. And having the use of more than one bathroom can come in handy at just the right time.
Popular destinations across the globe have timeshare resorts, so search for your favorite place in the search bar to see the resorts available, then check out the timeshares for rent at that particular resort.
Maybe the best part is the cost saving by renting discount timeshares from an existing owner just looking to recoup their annual maintenance fees. Chances are it'll be a lot less than what the resorts are charging for timeshare rentals.
Timeshares for Rent offer a New Way to Vacation
Finding a timeshare for rent will change the way you vacation forever. When you understand that you can vacation in a condo-style unit with all of the comfort and convenience of home, plus the luxury that comes with top hospitality brands like Hilton, Westin and Marriott, you'll never even consider staying in a hotel again.  
The added value of resort amenities such as multiple pools, onsite bars and restaurants, arcade game rooms and even housekeeping service makes this a much better deal than your ordinary vacation home or Airbnb rental.
Finding Timeshares for Rent Made Simple
Over the years, BuyaTimeshare.com has developed an innovative system to make it easy and affordable to find the best timeshare for rent.
With so many timeshares to choose from, why pay the recurring fees and taxes of ownership when you can find a timeshare for rent? Through our industry-leading online timeshare rental platform, we can help you find the timeshare for rent that is right for you.
Few accommodation options are more desirable than timeshare rentals. The choices of rental units mean almost every family size can be comfortably accommodated, from studios for individuals and couples, through to one-, two-, three- and even massive four-bedroom suites at nearly 3,000 square feet.
 The most popular timeshares for rent include:
Using our system is quick and easy. Just select the timeshare resort you'd like to visit, either from the destination list above, the resorts listed below or by using our search field at the top of the page.
Click onto the name of the resort and you'll come to the resort profile page. Use the Timeshares for Rent tab to find your timeshare rental and place an offer on that ad to start the process.
Our timeshares for rent page for each resort also has a filter option in the left margin of the page, allowing you to narrow your search by price, number of bedrooms, or a host of other criteria.
If you need more information about a specific timeshare, click on the resort name on a specific ad and you'll see the full-page ad with the owner comments that may include any incentives offered to make a deal.
Want to Promote Your Timeshare for Rent?
If you own a timeshare and are looking to rent it out, then you can place your timeshare for rent on BuyaTimeshare.com to generate income from your unit. This can help offset your annual maintenance fees and taxes, plus give a vacationer an introductory experience at your resort in case they'd like to buy a timeshare.
Our years of successful search engine marketing has driven countless timeshare renters to our website. Through our optimization strategies, we target vacationers looking for deals online and work to bring them to our site where they can see your timeshare for rent.
By placing your timeshare on the rental market, you'll gain access to the millions of vacationers looking online for vacation accommodation. We'll give you an online account as part of your advertisement where you can set your price and include any details and incentives to attract a renter.
Renters can plan their next vacation and save a considerable amount of money by using the timeshares for rent here at BuyaTimeshare.com. Renting directly from an existing owner allows families to enjoy affordable vacations at luxury resorts but for less than the cost of a hotel stay.
We are ready to help you with your timeshare options, so review the resorts we have on offer or reach out to our staff either by calling us on 800-640-6886 or through the inquiry form on this page and we'll be happy to help you.