Timeshares for Sale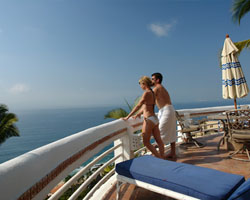 Finding the Right Timeshares for Sale
There are timeshares for sale all over the world, so how do you find the timeshare that's right for you?
Beginning with your preferred vacation destinations, start to set your priorities such as type of vacation (beach, mountains, theme parks, ski, etc.), the specific town, then the layout of the timeshare unit you need (one bedroom, two bedrooms, etc.).
This is the pattern typically used for any vacation, but the advantage of timeshares is the flexibility of today's programs to offer multiple options within a given program. As your priorities change over time, you can adjust your priorities and booking requests accordingly and continue to experience fabulous vacations every year.
We all know that timeshares are a great way to pre-purchase vacation time at a wonderful resort at today's discounted prices. Instead of taking the occasional vacation, you can enjoy a great vacation every year through the savings and benefits of timeshare ownership.
Let's take a look at the steps to find your favorite timeshare.
Timeshare Resales – Finding the Right Timeshare for You
When browsing timeshares for sale, you need to first take a look at your personal vacation goals and then apply those goals when you search the timeshare resales that fit your needs.
We touched on this earlier, but in analyzing your goals, some of the items to think about are the type of resort you want, the location of the resort, the size of the unit and whether you want to take advantage of timeshare exchanges.
Some of the specifics to start with are:
Type of Vacation – are you looking to lay on the beach or do some fishing? Maybe a golf-centric trip? How about hitting the ski slopes or taking a fall foliage trip? This works alongside the town or city choice below, since the activities and location generally go hand in hand.
Town or City – most travelers choose their destination first before other aspects of their trip. Even if it begins with a certain state or country such as Mexico or Canada, it starts the process.
Family or Group Needs – how large of a unit do you need for everyone to be comfortable? Do you want a full kitchen to cook healthy meals and cut down on costs? Does everyone need a separate bedroom or can the kids sleep on a pullout couch? Decide on this before searching for a resort, especially if you are searching for fixed week timeshare resales or choosing a home resort, since you may need a unit layout that the resort doesn't provide. 
Choice of Resort – you may already have a resort, or specific brand name, in mind. Search the resort or use the search bar to locate a page for a specific town, which will show the resorts in our system for that town. Once you land on a resort, read up on the activities and resort programs and choose the timeshares for sale tab to look through individual timeshares on offer.
When you're ready to look for timeshares for sale, the outstanding inventory available here on BuyaTimeshare.com will open amazing possibilities for your next vacation. Simply fill out the inquiry form on this page and our professionals can help find the right vacation choice for you.
Browsing Timeshares for Sale - The Importance of Location
By now you know that location is important when searching for a timeshare for sale that combines excellent value with great local attractions in a sought-after destination.
For example, there are many Florida timeshare resorts because of the sheer volume of people who love vacationing in Florida. Florida timeshares for sale can be found throughout the state, from Panama City in the Panhandle to Key West and everywhere in-between. Florida is the number one state in the U.S. for timeshare resorts and, because of the large number of visitors in Florida, demand is strong.
Florida is not the only location with a large number of resorts that offers timeshares for sale. California, Hawaii, Nevada, and South Carolina round out the top five states which are the leading timeshare destinations in the U.S. You'll find the best timeshare companies and top brand names such as Marriot, Wyndham and Hilton - all involved in the timeshare industry because they know that offering timeshares for sale makes excellent vacation sense.
Popular Timeshares for Sale:
Finding Timeshares for Sale at Major Timeshare Clubs
Wyndham Vacation Ownership is the largest timeshare company in the world, with over 900,000 members. Wyndham services timeshare owners primarily through their Club Wyndham program, a points-based ownership program giving owners the ability to vacation in their home resort or exchange the use of their timeshare to stay in other locations in the Wyndham Vacation Ownership network.
When you see a Wyndham timeshare resort here on BuyaTimeshare.com, you know that you are getting a high quality product with top U.S. and international locations.
Hilton timeshares offer similar benefits because they operate a points program as well under the name Hilton Grand Vacations. Not only can you stay at the same resort year after year, if you choose, but you can also explore the different timeshare resorts in the Hilton Grand Vacations network in the U.S., St. Maarten, Barbados, Italy, Scotland, Mexico, Japan, and Portugal.
With over 700,000 owners, Hilton knows timeshare and a Hilton timeshare for sale offers a vacation ownership solution that goes beyond what you expect in typical timeshares.
Marriott Vacation Club is also one of the premier timeshare providers in the world, offering timeshares for sale at more than 60 resorts in the U.S., Australia, Indonesia, Caribbean, France, Spain, Thailand and Costa Rica. 
With over 400,000 owners, Marriott provides some of the most sought-after vacation ownership properties in the world. Buying a Marriott timeshare can be an excellent solution to your travel needs as these locales offer condominium-style living at its finest during your vacation stay.
Timeshares For Sale By Owner
Buying a timeshare from an existing owner, otherwise known as a timeshare by owner transaction, has several benefits that make it the most cost-effective way to purchase a timeshare.
Just by finding this page, you likely have already been through the high pressure sales presentations at a resort. The gamesmanship, price drops and promises from the sales staff that are often too good to be true. By going online and negotiating directly with an owner, you cut out all of that hassle and get the best deal possible on your terms. 
The savings alone are the number one reason why buying timeshares for sale by owner is the best way to enjoy these terrific resorts. Timeshares sold at the resorts are marked up at least 50-60% to cover the sales and marketing costs paid out by the resorts to get you onsite for a tour. Remove these costs from the price and you get a more realistic by owner resale price for the timeshare, with some timeshares discounted even more.
With the loyalty programs on offer through the timeshares affiliated with the top hospitality companies, these benefits often transfer on the resale market to the new owner. For instance, the Hilton Honors program is a great loyalty program and owners can convert their timeshare ClubPoints to use in the Honors program for hotel stays, car rental discounts and more.
Some of the benefits with the larger programs don't transfer when buying timeshare resales by owner, such as using Disney points for cruises on Disney Cruise Line or taking part in their Adventures by Disney travel program. However, using an exchange program such as Interval International or RCI can overcome this by providing access to cruises, tour programs and other travel deals using your timeshare ownership.      
With the variety of timeshares for sale by owner that are available here at BuyaTimeshare.com, you can easily decide on the style of timeshare resort you want to visit and the primary location at which you'd like to vacation. 
Looking to Post Your Timeshare for Sale?
Perhaps you already own a timeshare and are looking to sell instead. If that's the case, there are several reasons to partner with BuyaTimeshare.com. But don't just take our word for it. Hear what our customers have to say:


Or read a third party buyatimeshare.com review on Hotel-Scoop.com and Resellerratings.com. Then fill out the inquiry form on this page to speak with someone about selling your timeshare.
Find Timeshares for Sale at BuyaTimeshare.com
Searching for timeshare resales has never been easier with the available inventory here at BuyaTimeshare.com. When you are ready to buy timeshare, begin searching for a timeshare for sale by owner that will satisfy all of your vacation needs and goals. Look for your favorite resort, scroll to find the best timeshare at the best price, then contact the owner directly to ask questions and negotiate a sale.
If you need assistance with your search, feel free to call us at 800-640-6886 or contact us through the Contact Us tab at the top of this page.
Additional Resources