Buy Vacation Ownership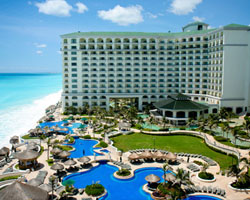 Buy Vacation Ownership Holiday Accommodation For Your Next Getaway And Experience Paradise
Vacationers looking to buy vacation ownership property have an extraordinary opportunity to enter the market at a great time. Like all real estate products, prices have fallen over the last few years to the point that the cost of this holiday accommodation on the resale market is a significantly better deal than looking for the same products directly from the resort – giving you the flexibility to take a world-class vacation at a fraction of the cost.
When you buy vacation ownership products through a resale outlet such as BuyaTimeshare.com, you'll not only have access to a memorable holiday resort, you'll also have the opportunity to exchange your ownership interval for accommodation at one of the thousands of resorts around the world affiliated with exchange companies such as RCI, Interval International and Dial An Exchange.
To buy vacation ownership interests in the leading vacation destinations of the world means you can experience a luxury vacation at terrific locations such as:
And the great part is that you're guaranteed accommodation at these resorts because you actually own part of that resort.
The leading hospitality companies in the world have created resorts tailored to your needs so you have the opportunity to buy vacation ownership property in some of the top brands in the business:
Vacation Ownership Resorts
All of these companies have decided to create vacation ownership resorts that cater to the discerning needs of today's traveling public with outstanding amenities in highly sought-after destinations. With multi-bedroom accommodation that can be over 1,000 square feet in size, such units are perfect for families looking to take that memorable vacation but also desiring some privacy at the same time. A full kitchen means that you can cut the cost of eating out all the time, which can really break the budget. But if you choose not to cook, many resorts have on-site restaurants and/or room service to cater to your dining needs.
And the children's programs at these resorts are specially designed to keep the little ones entertained.
Innovative pool designs, award-winning golf and tennis facilities, outstanding spa experiences plus access to the world's most exotic beaches – all of this can be yours if you buy vacation ownership products.
The best part is the tremendous cost saving, sometimes at 50-60% off the retail cost if you were to purchase directly from the resort. And you can buy a timeshare without going through the hassle of a resort presentation, selecting your accommodation option through our industry-leading online search process from your own computer and negotiating directly with the owner.
At BuyaTimeshare.com, we have the experience to help you navigate through these options so you can find the right fit for your vacation needs. In business since 2000, we are at the forefront of the online vacation ownership industry and can help you find the product or program that will ensure a fantastic vacation for years to come.
Give us a call at 800-882-0296 or email us at info@buyatimeshare.com if you have any questions and welcome to a new chapter of vacation memories.
Additional Resources