Most Popular Timeshare Destinations by City
Offering top-notch accommodations loaded with a wide variety of amenities, timeshares are an excellent option when planning a vacation. But since most vacationers choose their destination first before looking for accommodations, we wanted to provide our suggestions for the most popular timeshare destinations by city based on visitor feedback to give you a head start in your search.
Destinations with timeshares offer an amazing variety of experiences, from the theme parks in Orlando through to the ski slopes of Colorado. Need a beach break? Timeshares are in the most popular beach cities in the country. How about the tranquility of a lakeside getaway? Timeshares have you covered as well.
Choose your favorite destination featuring timeshares with extras including bountiful recreational activities, seductive spas and world-class restaurants.
Here are some popular timeshare destination cities to get you started:
Timeshares in Orlando
Situated in one of the most fabulous family vacation destinations in the world, Orlando timeshares offer luxurious lodgings right in the fun-loving heart of the area's amazing theme parks.>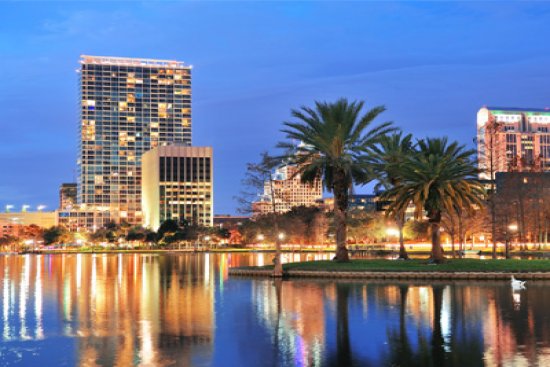 View Orlando Timeshares
What makes Orlando a popular timeshare destination?
From Disney World to Universal Studios, Sea World and Islands of Adventure, Orlando is chock full of entertainment for kids of all ages. Build sandcastles on white sandy beaches; enjoy a round of championship-level golf or sample cuisines from around the world, all within an easy drive from your relaxing Orlando timeshare.
Timeshares in Orlando offer numerous options, from the onsite resorts at Disney with Disney Vacation Club through to extravagant resort complexes like Marriott Grand Vista. Looking for something centrally located near SeaWorld? Check out Hilton Grand Vacations at SeaWorld. Plus, there is the always popular Wyndham Bonnet Creek.
Las Vegas Timeshare
The wonderland of Las Vegas offers everything you could want in a vacation on a big, bold scale. Whether you are looking for a resort right on The Strip or something more serene away from all the neon, timeshare resorts in Vegas are as diverse as the city's iconic live performances.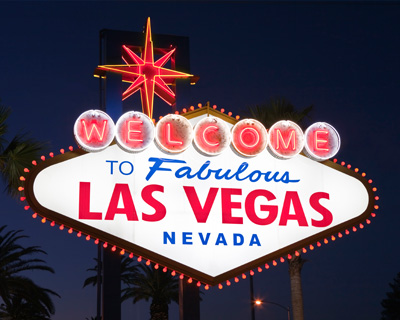 View Las Vegas Timeshares
What makes Las Vegas a popular timeshare destination?
Nevada's legendary gambling and entertainment paradise is brimming with incredible casinos, super shopping, star-studded shows and glittering nightlife, and your Las Vegas timeshare will put you in the heart of all the action. Take a break from the high life and visit stunning nearby attractions like Red Rock Canyon and Hoover Dam.
There are so many timeshares in Las Vegas that you can choose exactly what you want in a Vegas vacation experience. Need a timeshare resort with everything onsite? Westgate Las Vegas Resort and Casino has it all. Want to be right in the heart of the Strip? There is Hilton Grand Vacations Club at The Flamingo, Marriott Grand Chateau and Polo Towers among the great choices. Somewhere for some respite from the action? Try Wyndham Grand Desert and Tahiti Village.
Myrtle Beach Timeshare
Bursting with family fun from gorgeous beaches to old-fashioned amusement parks, boardwalk adventures and championship level golf, sunny Myrtle Beach, South Carolina is one of America's favorite vacation destinations. The region is actually made up of several distinct areas stretching from North Myrtle Beach through to Myrtle Beach and communities such as Surfside Beach, Garden City and Murrells Inlet.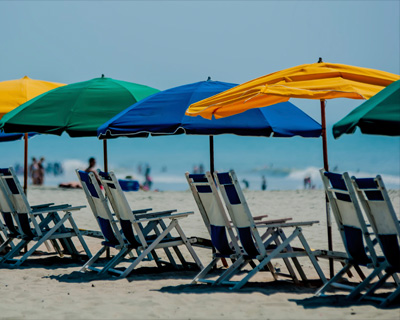 View Myrtle Beach Timeshares
What makes Myrtle Beach a popular timeshare destination?
A Myrtle Beach timeshare is the perfect home-away-from home, offering a peaceful place to rest by the pool after an incredible day spent visiting such super attractions as Ripley's Aquarium, Myrtle Beach SkyWheel, Family Kingdom Amusement Park or Broadway at the Beach. Sunbathe on some sixty miles of picturesque beaches, play a round of world-class golf or rent a deep-sea fishing charter.
Options right in town range from Bluegreen Resort's Seaglass Tower and Ocean Enclave by Hilton Grand Vacations Club to Schooner II Beach and Racquet Club and Sheraton Broadway Plantation. Slightly further north, keep an eye on Marriott's OceanWatch Villas at Grande Dunes and Wyndham Seawatch Plantation.
Branson Timeshare
Full of magic, music and family-friendly entertainment, Branson, Missouri brims with amazing theatres, museums, attractions and live shows. This self-proclaimed "Live Entertainment Capital of the World" is centrally located in the U.S. and also offers fabulous choices of nature-based activities.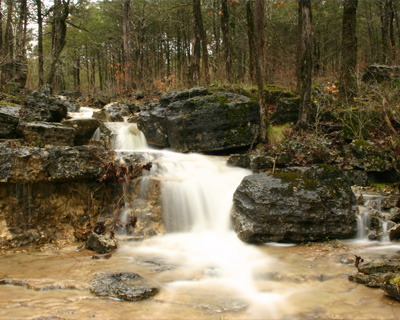 View Branson Timeshares
What makes Branson a popular timeshare destination?
Venture down Highway 76 and delight in scores of live music venues, check out local theme parks, golf courses and fishing spots or take to the air in a helicopter ride. Skim over the water as you parasail or take on a jet skiing adventure as you explore Table Rock Lake. Activities and attractions near Branson timeshares include Branson Scenic Railway, the Silver Dollar City theme park, Dolly Parton's Stampede and Titanic Museum.
Most timeshare resorts are west and south of Branson, closer to the entertainment district or near Table Rock Lake. Popular options include Wyndham Branson at The Meadows, Grand Crowne Resort, Westgate Branson Woods, Marriott's Willow Ridge Lodge and Bluegreen Resort's The Falls Village.
Breckenridge Timeshare
Beautiful Breckenridge is an alpine wonderland, tucked away high in the Colorado Rocky Mountains and host to world-famous ski resorts, amazing outdoor recreation and exciting cultural attractions. About a 90 minute drive west from Denver, this is a terrific four-season vacation destination with some of the most impressive timeshare resorts in the country.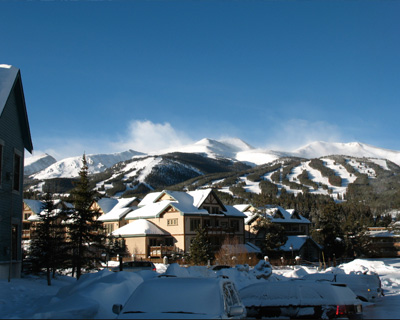 View Breckenridge Timeshare
What makes Breckenridge a popular timeshare destination?
A Breckenridge timeshare offers easy access to pristine slopes, powdery trails and glitzy Après ski entertainment. Stroll through delightful shops and restaurants in downtown Breckenridge, play a round of championship-level golf, roam lush hiking trails or be amazed by brilliant displays of fall foliage. With slopes over 10,000ft above sea level, the skiing is spectacular. But this isn't just a winter wonderland, with great fishing, whitewater rafting, ziplining and the Epic Discovery adventure park on top of Peak 8.
With numerous Breckenridge timeshare resorts to choose from, it may be tough to settle on one. Our most popular resorts are Gold Point Condominiums, Grand Timber Lodge, Grand Lodge on Peak 7, Marriott's Mountain Valley Lodge, Grand Colorado on Peak 8, Hilton Grand Vacations Club at Valdoro Mountain Lodge and Hyatt Main Street Station.
Browse Popular Timeshare Destinations by City
While some of our most popular timeshare destinations are shown above, you can also browse our amazing selection of timeshare cities below as you scan through many of the world's most popular vacation destinations. Our timeshare destination selector will let you research a timeshare by city, so you can find the perfect place in your favorite location.
Browse popular timeshare destinations below, or if you already have a timeshare city in mind you can enter it into the search bar near the top of the page and choose the city page from the dropdown menu.