Timeshare Resales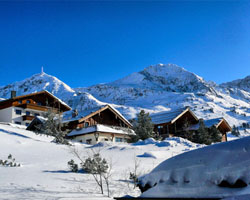 Timeshare resales offer great value and give you all the diversity and variety you need when buying vacation ownership from a developer (the timeshare brand). The best part is you are buying timeshares at a fraction of the developer's price! Think about it—two families enjoy vacations in identical timeshare condos or vacation villas. One family purchased a timeshare for sale from an owner on the resale market and the other family paid twice or even three times as much for their vacation ownership as did the other family. Who do you think is enjoying their holiday more?
Buy Timeshare Resales and Save Big
Timeshare ownership makes sense on so many levels. For smart-money consumers who are buying timeshare, the logical way to take this step is by purchasing by-owner timeshare resales through a resale company they trust. By owner resale timeshares offer an affordable way to buy a timeshare.
Timeshare development companies, like Disney and Marriott, must mark up the sale of each timeshare to absorb some very expensive marketing costs. Someone has to pay for all those free vacations, theme park tickets, and restaurant vouchers developers give away. That someone is the consumer who buys timeshare directly from the developer.
Even if the developer acquires timeshare resales through the mortgage default of owners or by offering a rare buy-back option, the developer then marks back up that timeshare price to the same inflated amount they use in selling "new" timeshare. Their high-cost marketing model affords them no other option. Developers cannot sell timeshare resales at a lower price than they are selling the same vacation product as "new" at the property; to do so would put them in competition with themselves.
By Owner Timeshare Resales Advertised on BuyaTimeshare.com
As a resale buyer, you will find that current owners generally are not out to make a profit or price gouge at your expense. Instead, they want or need to move on in life, without their timeshare. Perhaps they have used their vacation ownership property, or timeshare points, and enjoyed it for years; they may feel they have long ago "gotten their money's worth" from their timeshare ownership. In the case of those who inherit timeshare they can't use, they have no money invested in the property at all—they just want to sell!
Timeshare resales are free from the developers' marketing mark-up. Some owners want to recoup a small portion of the timeshare's original purchase price. Most sellers are only interested in getting out of their timeshare ownership commitment. And regardless of their motivation to sell, you as a prospective resale buyer are positioned to get a great deal.
Fortunately, today's consumers who have a timeshare to sell have options that weren't available in the past. The expansive use of the internet has made online timeshare resales the very best way to buy and sell timeshare points, weeks, vacation club memberships, and fractional ownerships.
Online timeshare resales offer a buyer's market. The absence of a strong secondary market option in the past created a backlog of owners looking for a reliable resale outlet. Now add in the fact that many of timeshare's first buyers have now reached the age where they no longer travel, and you have a timeshare resale market ripe with competitive deals.
What to Expect When You Buy Resale Timeshares
When you buy resale timeshares, you can choose:
Fixed week ownership, guaranteeing your favorite vacation time and destination.
Floating week ownership, for the flexibility of changing your plans from vacation to vacation.
Vacation club membership or points based timeshare, for the greatest variety of options.
Or, any of a range of hybrid alternatives from vacation clubs, to travel clubs, to fractional ownership.
To buy your timeshare, you'll want to choose a resales company with experience in online marketing. BuyaTimeshare.com was the first online timeshare advertising company to use search engine optimization as an exclusive marketing strategy. Think about it: we've been doing it longer than anyone else in the business.
We put technology and leading-edge marketing strategies to work, making our website highly visible and targeted to attract interested buyers and motivated sellers, which are the two key ingredients for building a robust and effective timeshare marketplace.
To put it simply: we care deeply about timeshare buyers, sellers, renters, and the integrity of the resale marketplace. If this sounds good to you, contact us now. We are BuyaTimeshare.com and we'd love to help you start enjoying incredible vacations at prices that make luxury affordable.
&nbsp
Additional Resources