Timeshare Resort Developers
Timeshare resorts give vacationers a wide range of accommodation possibilities when planning the next vacation. With so many different locations and options to choose from, you are able to enjoy a trip to your preferred destination while taking advantage of all of the same amenities and comfort that you would find at home, along with many additional luxuries that make your trip truly one-of-a-kind.
Branded timeshare developers strengthen the overall timeshare industry and with names that you know and can trust, travelers can be sure that they will enjoy a wonderful vacation in style at the destination of their dreams.
Timeshare Developers You Can Rely On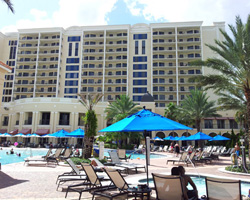 Timeshare developers include a range of different brands that you may have heard of before, as many of these brands also operate hotel chains around the world. Leading hospitality names such as Hilton and Wyndham have now made their mark in this industry as well.
Rather than vacationing in an ordinary, compact hotel room, there's nothing quite like relaxing in the comfort of your very own timeshare unit. These resort properties provide guests everything from studio size rooms to one-bedroom, two-bedroom and even three-bedroom units. No matter what your request, many timeshare resorts are able to accommodate exactly what you're looking for.
Even Walt Disney World offers Disney timeshare property for your ultimate enjoyment. As a timeshare guest or owner, you are able to take advantage of staying right on Walt Disney World property, making your magical vacation all the more enjoyably and convenient.
Disney first entered the timeshare business early in the 1990's. Today, you will find eight unique Disney timeshare resorts in Orlando with more being developed, each offering their own style and amenities. For example, Animal Kingdom Lodge puts you right in the heart of Africa with views of African wildlife, while Bay Lake Tower provides guests with incredible views of Cinderella's Castle and direct access to the monorail system. Disney timeshare property can also be found in California, Hawaii, and South Carolina.
The Best Names Are In Timeshare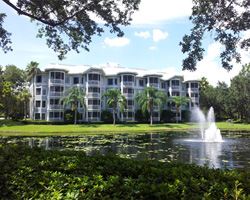 Over the years, Marriott timeshares have provided millions of guests from around the world with outstanding vacations. Marriott timeshare resorts can be found in more than 50 destinations over three different continents; many of these highly sought-after resorts are in some of the most famous and popular destinations in the world such as Aruba, Vail and Maui.
In addition to Marriott, Hilton timeshare resorts and Wyndham timeshare properties offer top contenders for the leading timeshare resorts in the world. When guests opt to stay at these timeshares, they know that these luxurious resort developers will provide them with exactly what they're looking for in a vacation.
There are two primary ways to stay at a timeshare property. Some may choose to rent a property for their desired amount of time while others may purchase into the timeshare of their choice.
Any way you decide to take a timeshare vacation, you'll find terrific options among the available inventory on BuyaTimeshare.com.