Timeshares
The History of Timeshares first originated in Europe in the 1960's. The popularity of commercial jets as well as the 60's carefree attitude helped revolutionize the travel industry.
Marriott Vacation Club
History began to offer vacation ownership known as Timeshare in 1984. Marriott valued the concept of timeshare, and understood the potential the timeshare market had.
Timeshare Information
Timeshares always offer much more than your standard hotel amenities. The difference in accommodations is quite substantial especially when traveling with your family. Your typical hotel room is just a space with a bed or two and desk they call a common area. Timeshare on the other hand are like a condo, they have private bedrooms up to three, large common areas, a kitchen, and usually a lovely balcony. Timeshares also offer many amenities such as swimming pools, private beach access, health clubs, tennis courts, racquetball courts, picnic grilling areas, golf courses, kids activities, and much more. With timeshare resales you get all the luxury and comfort you desire and deserve when vacationing.
Timeshare sales are located in all the most popular vacation destinations in the world. Timeshare resales give you the option of where you want to vacation. Staying in the same resort can be appealing to some people, because you can make it your home away from home. You can explore new places year after year and re-visit your favorites time and time again. Your family will have the opportunity to become very familiar with the timeshare resort area and build memories that will last a lifetime.
However, if you like to explore new adventures every year you have many options available. Most resorts are affiliated with an exchange company such as RCI or Interval International "II", which allows you to trade your week for another resort for a nominal fee depending on location and other certain variables. If your searching for timeshares online, you will probably find it easier to be more informed about the property that you are choosing. Some people find it easier to learn more about the property by doing their research for that one specific timeshare or even checking out a Timeshare Broker to help search their needs.
Maybe you're looking at four or five locations and trying to decide which one could be the best investment for you. Just choose your location, and browse to see what is available. Next, look at other factors, such as nearby attractions that might interest you. If your first choice isn't what you were looking for, you can continue to browse around into another area. There is no limit of the locations or properties you can choose from. The best way to find out how to sell, buy, or rent timeshare is to just give us a call here at Buyatimeshare.com and one of our experienced staff will be happy to assist you with all your timeshare needs.
Ad #: 10327984
Asking: $700 Negotiable
Bedrooms: 2
Usage: Annual
Week: 35
Week: Float
"
Only one mile from Walt Disney World(R), the Sheraton Vistana Resort offers spacious o"

---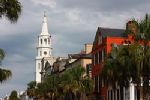 Ad #: 44832
Asking: $3750 Negotiable
Bedrooms: Any
Usage: Annual
Week: Float

---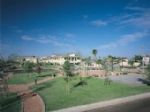 Ad #: 101534
Asking: $500
Bedrooms: 2 Lockout
Usage: Biennial Even Years
Week: 47
Week: Float
"
Westgate Painted Mountain Country Club overlooks Red Mountain and is just steps away from John Jacobs Golf School, pro shop, and championship go"

---
Ad #: 79217
Asking: $2300000 Firm
Rental: $450 Per Night
Bedrooms: 3
Usage: Annual
Week: Float
"This breathtaking three-bedroom Blue Marlin villa features a large terrace and an enviable view of the ocean.  This luxurious home comes complete with"

---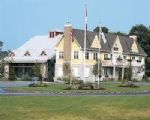 Ad #: 105758
Asking: $5000
Rental: $400
Bedrooms: Any
Usage: Biennial Odd Years
Week: 0
Week: Float
"
The resort is an all-season retreat in scenic Horseshoe Valley. Enjoy year-round Carriage House Recreation Centre, which includes a large heated in"

---
Contact Us to see your Timeshare Here!