Rent Timeshare
So you want to rent timeshare in your favorite location and not sure how to schedule it? Maybe you want to rent the timeshare you own for some extra cash? BuyaTimeshare.com can help you with either depending on your needs. buy a timeshare has developed an online system that allows us to advertise any timeshare anywhere in the world. If your are considering a timeshare rental you can save on a weeks vacation instead of a cramped hotel room. Not only do you get more amenities when you rent a timeshare, but you have the ability to sleep more people, thus being able to enjoy a great vacation for a fraction of the cost compared to a hotel. If you're looking to rent an Orlando timeshare you can stay right at Disney's magical theme park, try that in a hotel! Maybe you have thought about renting a timeshare at one the world famous Marriott timeshare properties, then you've come to the right place. At buyatimeshare.com you can rent a timeshare at any of our resort's by just doing a simple search; once you've found the timeshare of your dreams, click "make an offer" and allow our rental specialist to make the reservations for you. Keep in mind the best way to rent a timeshare is to allow at least six months to book travel for the best timeshare rental deals. Sometimes the popular destinations will fill up quick so the sooner you can book travel, the better.
New at Buyatimeshare
Timeshare Rental Weeks
available to rent now!!
How to Rent a Timeshare
The process is simple first you need an idea of where you want to go or possible an idea of the resort you want to stay. Once you have that in mind you will click on "Rent a Vacation Property" Icon above. This will lead you to 4 options to search by Ad number, City, Area, and Resort Name. Choose the one that best fits your needs. The next screen will show you the alphabet across the page. Select the letter that fits your search if you are searching by state and you want to find Florida you would select "F". You will have a drop down box of the possible search results and other criteria you can use to narrow your search like bedrooms, bathrooms, price, usage, and week. Click on Next when you are ready to search. This will give you all the search results we currently have in our database. Once you see the Advertisement that looks like your next dream vacation, click on the picture or Ad#, then this will give you the desired timeshare resort profile, describing all beautiful amenities and activities you can enjoy in the local area. We even provide you with a "View area Video". If the property you are viewing is in fact the property you desire then just click make an offer. Make any offer! We will contact the owner for you at no cost to you and see if the accept the offer, If they do we will send you a rental agreement, then you're on your way to the timeshare vacation of your dreams. Renting the Timeshare you own
Being a timeshare owner you might find times when you just can't go on vacation. When this happens, look no further at buyatimeshare.com we have been helping timeshare owner rent their timeshare for over 8 years. With a mass marketing campaign that reaches millions of potential renters and a staff of timeshare for rent specialists we have the tools necessary to get your timeshare rented. When you rent a timeshare rental keep in mind price and location is everything. Customer's that are looking to rent a timeshare want the best deal possible. Look at other Advertisements on our website and price your timeshare property to rent. The more information you provide in your comments the better. We want to make the process as seamless as possible for you. When renting a timeshare you want to provide us your check in and out dates, black out dates, these are dates you can't us due to membership restrictions. Also, we want to hear about the fun you had on your timeshare vacation. Please visit our Timeshare Blog.
Contact us today for more information on renting a timeshare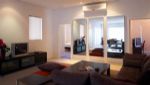 Ad #:
95915
Asking:
$16000 Negotiable
Bedrooms:
Any
Usage:
Annual
Week:
Float
"
As a WorldMark South Pacific Club by Wyndham Vacation Owner, enjoy"
Read More...

Ad #:
89646
Asking:
$4000
Rental:
$500
Bedrooms:
2
Usage:
Annual
Week:
0
Week:
Float
"More Info Coming Soon!"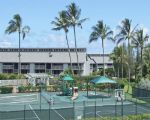 Ad #:
96507
Asking:
$500
Bedrooms:
2
Usage:
Biennial Even Years
Week:
18
"The Cliff Club Phase I & Phase III is located in Princeville, on Kauai's northern coast. At the resort, you'll find an outdoor pool, a spa for adults,"
Read More...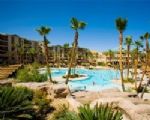 Ad #: 97797
Asking: $6500
Bedrooms: 1
Usage: Biennial Odd Years
Week: 0
Week: Float
"*Tahiti Village* is a tropically themed resort located right on the legendary Las Vegas Strip!! This is the place to indulge your senses and enjoy an "

---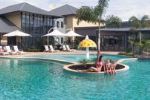 Ad #: 97845
Asking: $9999
Bedrooms: Any
Usage: Annual
"
Accor Vacation Club gives you the opportunity to experience holiday"

---
Ad #: 104305
Asking: $16500
Rental: $1500
Bedrooms: 2
Usage: Annual
Week: 14
Week: Float
"
Located in the heart of Orlando, Florida's entertainment area, Vacation Village at Parkway provides luxurious accommodations and amenities j"

---
Ad #: 103040
Asking: $7500
Bedrooms: 2 Lockout
Usage: Annual
Week: Float
"The sweeping vistas of the Great Smoky Mountains form the backdrop for Sunrise Ridge at the Smokies. You can see and feel the warmth of the morning su"

---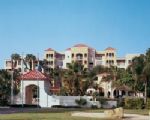 Ad #: 99623
Asking: $6500 Negotiable
Bedrooms: 1
Usage: Annual
Week: 1
"
Just steps from Aruba's white sand beaches and sheltered in a tropically landscaped garden, the Contact Us to see your Timeshare Here!