Sell Timeshare
This is a question many timeshare owners have been asking the industry for years. BuyaTimeshare.com has built a business around answering this question. When someone goes to a timeshare resort; they're on a dream vacation usually paid for by the resort, the atmosphere is tropical and people tend to be in a euphoric state. This sets up the Timeshare sales person to show you how great ownership can be. So at the time it makes sense to buy a timeshare because you are enjoying the resort and having a blast. The reality is timesharing is not for everyone. Do your research and you will find great ways to buy a timeshare or sell timeshare, through buyatimesahare.com
Need to Sell your Timeshare?
When you find yourself in a position where you need to sell your timeshare now, there are a few options that go through your head. First one will call their realtor; customers believe because they sold their house realtor's should be able to sell timeshare that way to.
Most realtors rely on local advertising and marketing to sell properties. They also rely on showing the property to potential customers. So how are they going to effectively sell your timeshare? They can't show the timeshare to a buyer because timeshare resorts won't allow agents on the property because they have their own agents working for them to sell their units. Timeshare Brokers or Timeshare realtor's, typically specialize in timeshare properties that are easy to sell, or are in their local area. Now, if you own a Orlando timeshare, and go to a local real estate agent to sell a timeshare, you must understand people typically don't go to local real estate agents to buy timeshares. Most people that walk into a real estate agency are looking to live in the area. People that live in Orlando don't typically buy Timeshares in Orlando. If you own a timeshare, think back to how you bought it. You probably bought it at the resort. Buyatimeshare.com is changing the way people buy timeshares; our goal is to educate our customers, so they know exactly what they are buying. We want to make the process as easy as possible. At buyatimeshare.com, we can sell and market timeshare property anywhere in the world to millions of potential buyers.
Your next move will probably be to call the resort; they must have a timeshare resale program, right? Wrong, most resorts have so many units or points packages to sell for themselves that they won't want to even try to sell your timeshare. In the case where your resort does have a timeshare resale program you're likely to be paying a 50% commission to resell your timeshare property. Then your probably also not going to sell it for what you bought it for so your looking at only getting back about 25% to 40% of the original value if you're lucky. Also, you will be on the bottom of the list because it is more profitable for the resort to sell their properties, rather than yours.
This is the problem that most timeshare owners find themselves in. Buyatimeshare.com has worked hard to be the industry leader in the timeshare resale and timeshare rental market. With millions of dollars spent every year and thousands of timeshares sold we have dominated the industry. Our advertising can be seen all over the internet and even in magazines and news papers that are read by millions of people who are looking to buy a timeshare. At Buyatimeshare.com we have taken it a step further and created a Buyer Specialist Department, it is their job to help answer questions to your potential buyers. We are the only company in the industry that targets buyers; the proof is in the domain name "BuyaTimeshare.com". So if you are looking to sell, buy or rent timeshare we can make the process effortless!
Ad #: 10306312
Rental: $2700
Bedrooms: 2
Usage: Annual
Week: 4
Week: Float
"
Marriott's Aruba Surf Club stretches along the shores of Palm Beach and offers one, two and three-bedroom villas with spacious living areas."

---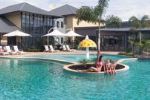 Ad #: 96489
Asking: $100 Negotiable
Bedrooms: Any
Usage: Annual
Week: Float
"
Accor Vacation Club gives you the opportunity to experience holidays l"

---
Ad #: 90414
Asking: $14488 Or Best Offer
Rental: $790 Negotiable
Bedrooms: 1
Usage: Annual
Week: 20
"
Located along Florida's famed Gold Coast, Palm Beach Shores Resort provides the ultimate getaway, packed with nonstop excitement. Relax on t"

---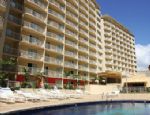 Ad #: 10267372
Asking: $9998
Bedrooms: Any
Usage: Biennial Odd Years
Week: Float
"
Enjoy a luxurious Hawaiian stay at Waikiki's largest resort development. Wyndham's Hawaii at Waikiki Beach Walk is teaming with 7acres "

---
Ad #: 47479
Asking: $800 Negotiable
Usage: Annual
Week: 0
Week: Float
"
On your Nashville vacation revisit the excitement of turn-of-the-century travel at Union Station, A Wyndham Historic Hotel. This stunningly restore"

---
Contact Us to see your Timeshare Here!