Timeshare Points Programs
Instead of selling timeshare interests by the week, many developers will opt for points that can be exchanged for time at a resort. One of the main benefits of a points-based system is that an owner can vacation more than once a year, while paying a single maintenance fee. Additionally, timeshare points can be redeemed for more than just a stay at a resort. Many programs allow points to be used for airline tickets, hotels, car rentals and even cruises. These timeshare credits are a great way to get the most out of your vacation dollar. Every year owners are allotted an amount of points. They are typically spent on accommodations at a resort that participates in the program. And like a timeshare ownership, annual maintenance fees are due. The amount an owner has to pay is determined by the amount of points one owns. And the resale market is a popular method of gaining points for an affordable price.
Points-based timeshares allows you the freedom to stay at a wide range of luxury suites, without being fixed to a certain season or the same resort. There are many factors that influence the cost of accommodations at a resort. Some of those include:
Season of the year
Popularity of Resort
Size of the room
The length of stay
The specific nights requested. (weekends and holidays usually require more points)
Season of the year
There are points programs available that offer high-demand seasons specifically. Most point-based timeshares allow you to save your points for 2 years. You can use this sum of points to acquire larger accommodations or time at a more popular resort. Some programs allow you to book a shorter stay for a reduced amount of points.
Similar to a timeshare ownership, points are sold in either annual or biennial usage. Annual usage allows the owner to get the same number of points renewed every year. Biennial usage renews an owner's points allotment every other year. A major concern with point is the long-term value of one's points. If the developer is able to increase the number of points required to reserve units at participating resorts, the value of these points will erode. This would force an owner to purchase more points in order to continue vacationing. This is rarely the case however, as points are typically provided by larger brands in the hospitality industry. And unlike a traditional timeshare interest, the points can be used at a wide range of resorts in the developer's system.
Many timeshare developers have allowed their points to be used many exchange companies, and some exchange companies have created their own points system. Some key providers of points-based timeshares are:
RCI Points
Wyndham Worldwide
Marriott Vacation Club
Hilton Grand Vacations Club
Disney Vacation Club
Shell Vacations Club
RCI Points allow vacationers to get the greatest number of resorts to choose from. There are over 3500 RCI timeshare resorts around the world. A pioneering exchange company, RCI Points allows its members to exchange points toward travel related services, such as airline tickets, rental cars and much more! To buy RCI points at an affordable price, Buy ATimeshare.com can help you find the right amount of points for all of your travel needs.
Wyndham offers a vast collection of luxury suites across the globe. Through an innovative points-based system, this timeshare behemoth allows its owners to spend points on over 100 countries. The largest timeshare network in the world, Wyndham is the points-system used by 800,000 satisfied owner families.
Marriott remains a stellar brand in the hospitality industry. Recently Marriott Vacation Club has introduced a points program that allows a stay in a luxury condo, shorter stays at any Marriott Hotel, and several other services, merchandise, and more. There is high demand for Marriott points on the resale market due to the exceptional accommodations they provide.
Hilton Grand Vacations Club also features a points-based timeshare that can be redeemed for services other than a stay at a resort. Hilton has premium resorts in Las Vegas, Orlando and Hawaii. They offer an extensive list of affiliated resorts.
Bluegreen Vacation Club allows its guests to use an annual allowance of points. And with a unique selection of room sizes and seasons, owners are free to redeem these points to design a dream vacation. As mentioned earlier, it takes more points to stay in larger accommodations. Peak demand seasons, such as holidays and summer months at a beach resorts, cost more points than non-peak or low-demand seasons.
Disney Vacation Club has been successful in the world of timeshare ownerships. With resorts located both within the Walt Disney World property, as well as other popular destinations, few vacations can compare to the quality and value of a Disney vacation.
Shell Vacations Club has resorts mostly in the Western United States, Hawaii, Mexico and Ontario, Canada. SVC Points operate in the typical manner. The flexibility of these points lets you choose from several resorts and one can even reserve several vacations depending on the size of the suite and the desired season.
[<< Previous] [Next >>]
Ad #: 82562
Asking: $27625 Negotiable
Bedrooms: 2 Lockout
Usage: Annual
Week: 52
Week: Float
"
Westgate Myrtle Beach Oceanfront is located one mile from downtown and sits on the most scenic stretch of beach on the Grand Strand. A Myrtle Beach"

---
Ad #: 27439
Asking: $9995
Rental: $1000
Bedrooms: 4 Lockout
Usage: Annual
Week: 34
"
Surrounded by historical sites, Williamsburg Plantation is just minutes from Colonial Williamsburg, Jamestown settlement, Busch Gardens, and hundre"

---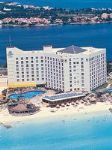 Ad #: 88824
Asking: $10500 Negotiable
Rental: $879 Make Offer
Bedrooms: 2 Lockout
Usage: Biennial Odd Years
Week: Float
"
Sunset Royal All Inclusive Resort is located on miles of beaches and the year round sunny weather that makes Cancun a premiere choice for a fami"

---
Ad #: 86965
Asking: $8000 Negotiable
Rental: $800 Negotiable
Bedrooms: 1 Lockout
Usage: Annual
Week: 22
"
Surrounded by historical sites, Williamsburg Plantation is just minutes from Colonial Williamsburg, Jamestown settlement, Busch Gardens, and hundre"

---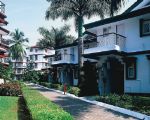 Ad #: 84665
Asking: $8500 Negotiable
Rental: $1000 Negotiable
Bedrooms: 1
Usage: Annual
Week: 0
Week: Float
"Located in the south of Goa, this resort is a spectacular development of apartments and villas, only 15 mins walk from the stunning beaches, which str"

---
Contact Us to see your Timeshare Here!