Timeshare Resales
Timeshare Resales are growing!
The use of timeshares has exploded in past 10 years, due to the cost savings typically saved when going on a weeklong vacation once a year. The industry has grown in popularity because of the resorts ability to market a flexible product to meet the majority of customers' needs. In fact if you don't own a timeshare, you probably have friends and family that do. With so many owners out there, it is imperative to have a sub industry to liquidate owners unwanted timeshare properties. The Timeshare Resale industry was born! Buyatimeshare.com is the leading timeshare resale firm in the world. Buyatimeshare.com Implements innovative ways to allow people to buy a timeshare by allowing customers to browse a complete list of resort all over the world. With hundreds of timeshares sold monthly and an advertising budget over 5 million it is no wonder why so many customer looking at timeshare resale choose Buyatimeshare.com.
Timeshare resale has been making progress by matching timeshare buyers with timeshare sellers, but unfortunately due to the lack of education that the timeshare resorts provide their customers; there has been a misunderstanding about timeshare resale values. Unfortunately most resorts don't offer timeshare resale programs because the resort themselves still have weeks that they're trying to sell. Even if they did have a timeshare resale program the current owner of the property would be placed at the bottom of the list because the resort tries to push their in house properties first. Most resorts won't allow an outside real estate agent on the premises of the resort to show a timeshare property because the timeshare resort has their own agents working for them, this is why timeshare resale is a different practice than selling real estate on the resale market. Some Real estate brokers have found success in selling timeshare properties, but due to the high costs of promoting properties to millions of potential buyers, timeshare brokers are limited in their exposure to help customers sell timeshare. Typically they only take timeshare properties that are priced very low at high demand resorts. When you go to buy a timeshare, you need to take time to do your research, find the timeshare property that will suite your timeshare needs. This all depends on if you want a fixed timeshare week or a Floating timeshare, that allows you to trade amongst sister resorts. At Buyatimeshare.com we try to make buying a timeshare a smooth easy process, by educating our customers. First and for most one must always buy a timeshare on the timeshare resale market if they are looking to get the best possible deal.
If in fact you are looking to sell a timeshareon the timeshare resale market it is imperative to see what your competition is priced at. Utilize the vast information on the internet to educate yourself on how to price your property. If you want to find the value of your timeshare resale, first look through our timeshare database and see what properties at your timeshare resort are advertised for. Then make a decision how fast you want to sell your timeshare, of course the lower you price your timeshare property on the timeshare resale market the faster your timeshare will sell.
Timeshares are an investment in a lifestyle, which typically will not produce a positive return on your investment. So if you are looking to buy timeshares there is no better place than the timeshare resale market. Buying a timeshare on the resale market can save you sometimes 80%. Customer's have information at their finger tips and the strong arm sales tactics at the resort are being blunted by aggressive advertising firms that are here to educate buyers to always buy timeshare resale.
For those of you who own a timeshare and are at a point in your life where you just can't use it anymore, buyatimeshare.com can help. When you are looking for someone to resale your timeshare remember to investigate the company. Buyatimeshare.com prides itself on giving owners what they need to sell a timeshare. So whether you want to rent timeshare or sell timeshare we can find the buyer that's right for you.
Ad #: 23501
Asking: $6997 Negotiable
Rental: $749 Negotiable
Bedrooms: 1
Usage: Annual
Week: Float
"
Puerto Vallarta is a city of romance and history. It's an authentic, fairy tale-like fishing village with one-way cobblestone streets and "

---
Ad #: 10262342
Asking: $13000
Rental: $1
Bedrooms: Any
Usage: Annual
Week: Float
"
Located only two miles from Colonial Williamsburg, historic 256-acre Historic Powhatan Resort is highlighted by the restored, furnished Manor Ho"

---
Ad #: 101636
Asking: $14500
Bedrooms: 4 Lockout
Usage: Annual
Week: 0
Week: Float
"
Surrounded by historical sites, Williamsburg Plantation is just minutes from Colonial Williamsburg, Jamestown settlement, Busch Gardens, and hundre"

---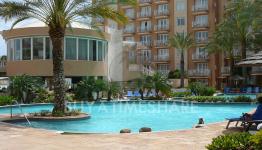 Ad #: 10256418
Asking: $6703 Or Best Offer
Bedrooms: Studio
Usage: Annual
Week: 19
Week: Flex
"
The Divi Aruba Phoenix Beach Resort is surrounded by parks that protect and enhance the spe"

---
Ad #: 83224
Asking: $2700 Or Best Offer
Bedrooms: 3
Usage: Annual
Week: Float
"
Located in central Florida and a short drive from the Disney World and Universal theme parks,
---
Contact Us to see your Timeshare Here!