Timeshares for Rent
Search Timeshares for rent - Timeshare rentals
New at Buyatimeshare
Timeshare Rental Weeks
available to rent now!!
Do you have a timeshare for rent? Are you looking for an affordable vacation somewhere spectacular? BuyATimeshare.com has been the solution to timeshare renters for over 10 years. When you rent a timeshare you can enjoy luxury resorts and breathtaking destinations at a reasonable price.
Without the reoccurring fees and taxes, finding a timeshare for rent will change the way you vacation forever. Over the past decade BuyATimeshare.com has worked to make it easy and affordable to travel. There are so many timeshares to choose from, why pay the reoccurring fees and taxes of ownership? With such a wide range of points, seasons and packages available, the experts at BuyATimeshare.com are ready to help you find the timeshare rental that is right for you. Few destinations seem to be more preferred than timeshare rentals. The most popular timeshares for rent include:
BuyATimeshare.com, the leading timeshare reseller in the world, specializes in helping consumers to buy, rent and sell their vacation ownerships. A timeshare can provide years of rewarding trips and memories with loved ones. After a period of time ownerships can pay for themselves and become a beneficial investment for the entire family. In addition, owners can place their timeshare for rent on BuyATimeshare.com to generate income for their unused time. This can offset annual maintenance fees and taxes, or allow the owner to have renters try a resort before they buy.
With BuyATimeshare.com, you can design your next vacation and while saving thousands of dollars on the resale market. Renting allows families to enjoy the same affordable vacationing without the reoccurring maintenance fees or taxes. Stick to a budget while still experiencing high-end accommodations. BuyATimeshare is ready to help you buy, rent or sell your timeshare. If you have an unused vacation ownership that you are looking to sell, consider placing your timeshare for rent with BuyATimeshare.com.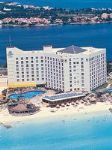 Ad #: 88824
Asking: $10500 Negotiable
Rental: $879 Make Offer
Bedrooms: 2 Lockout
Usage: Biennial Odd Years
Week: Float
"
Sunset Royal All Inclusive Resort is located on miles of beaches and the year round sunny weather that makes Cancun a premiere choice for a fami"

---
Ad #: 27127
Asking: $4930 Make Offer
Rental: $899 Negotiable Rental
Bedrooms: 1
Usage: Biennial Even Years
Week: 38
Week: Float
"
Westgate Park City Resort & Spa is one of Utah's premier lodging properties. Located in The Canyons resort village, this picturesque ski"

---
Ad #: 59424
Asking: $5000 Negotiable
Bedrooms: 2
Usage: Annual
Week: Float
"The Vacation Villas at Fantasy World timeshare resort is located in Kissimmee, the heart of the Orlando area and is composed of Mediterranean Style, t"

---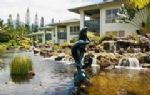 Ad #: 95195
Asking: $18500 Or Best Offer
Bedrooms: 1
Usage: Biennial Even Years
Week: Float
"
Nestled on a cliff near the challenging
---
Ad #: 101019
Asking: $52000 Negotiable
Bedrooms: 2 Lockout
Usage: Annual
Week: Float
"
Set on one of Florida's most scenic lakes, Westgate Lakes features comfortable resort villas with such amenities as a full kitchen, screened porch "

---
Contact Us to see your Timeshare Here!