Sell My Timeshare Now
Do you ever ask, "How do I sell my timeshare"?
This question comes up more frequently due to the simple fact that you may not use your timeshare, or the maintenance fees and taxes have increased over the years, a divorce or a lifestyle change can also lead thousands of timeshare owners to think "I need to sell my timeshare now!"
When it comes to finding a timeshare buyer, no other company is more equipped to answer the question of "How do I sell my timeshare?" Buy a time share.com provides the most innovative solutions to finding legitimate buyers for any vacation property. We drive the most buyers to our website so that our customers can sell time shares with ease.
If selling my timeshare is your top priority, Buy A Time share can help you achieve this goal by attracting a buyer or even a renter. You can expect the highest quality in customer service. We get many requests to "Sell my Timeshare Now" and every strategy we implement is to fulfill that demand. Our company helps to guide timeshare owners to find a buyer ethically and correctly. For over a decade we have been on the forefront of answering the question "How do I sell timeshare?"
BuyaTimeshare.com can answer your call To "Sell My Timeshare Now!"
No hidden fees - skip the expense of commissions and unnecessary appraisal fees
Global advertising - buyers and renters from around the world
Ethical Practices - We are up to date with all laws and regulations, this helps you find a buyer the right way!
Buying a vacation club or timeshare for sale by owner on an online timeshare resales site like BuyaTimeshare.com is not only the most sensible and convenient way to sell your timeshare, but by doing so you avoid the extreme mark-ups the developers build into their properties to cover their costs. Search our advertised timeshares for sale from the privacy of your home with ease. BuyaTimeshare.com has an extensive inventory from around the world
When you advertise on Buy A Timeshare, the buyers come to you! Once an offer is made on your property, you will receive an email alert. At that time it will be your decision to accept, decline or counter offer. When your spouse say's "Sell My Timeshare Now" rest assure, that you've come to the place where buyers make intelligent buying decisions every day. With the onset of the technological revolution, answering, "How do I sell my timeshare?" just has got a lot easier. BuyaTimeshare.com is located at the top of the Internet search engines. Advertising in online and in periodicals to drive timeshare buyer traffic to your advertisement, it is time you experience the difference of working with the finest timeshare resellers worldwide.
Just submit your information on our registration form and learn how you can finally answer the question "How do I sell my timeshare?"
Ad #: 10316256
Asking: $5875 Negotiable
Bedrooms: Any
Usage: Annual
Week: Float
"
More Info Coming Soon!
"
---
Ad #: 28636
Asking: $7500 Negotiable
Rental: $1000
Bedrooms: 2
Usage: Biennial Odd Years
Week: Float
"
Westgate Palace is located in the heart of Orlando's International Drive area. Just a short walk from your well-equipped two-bedroom vacation suite"

---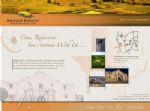 Ad #: 63487
Asking: $19000
Bedrooms: Any
Usage: Annual
Week: 0
Week: Float
"Briggs Ranch is ideally situated in the hill country, just 18 miles from downtown San Antonio. It is adjacent to the renowned Golf Club of Texas at Br"

---
Ad #: 53643
Asking: $5000 Negotiable
Bedrooms: 2
Usage: Annual
Week: Float
"
Enjoy your vacation in style by staying in one of the Holiday Inn Club Vacations at Orange Lake Resort award-winning villas. You'll have acce"

---
Ad #: 89611
Asking: $14500 Negotiable
Bedrooms: 2
Usage: Annual
Week: 31
"
Silverleaf's Ozark Mountain Resort is located on Table R"

---
Contact Us to see your Timeshare Here!