Determining Timeshares 'Sold'
BuyATimeshare.com only offers "by owner" services, so timeshares advertised at BuyATimeshare.com are ultimately sold by the owner of the timeshare. We do not participate in the negotiation or sale of any timeshare advertised on our website, and we do not take any commissions from those sales.
However, we do try to verify the effectiveness of our advertising services by gathering sales information from several different sources that have elected to voluntarily cooperate with us. These sources include title companies, closing companies, and real estate brokers. While some of these sources may be affiliated with BuyATimeshare.com, we do not typically have a way of conclusively verifying the information reported through these sources.
BuyATimeshare.com also collects sales information from our advertisers. While we encourage every advertiser who completes a successful sale to inform us of the details of that sale, this request is not always acknowledged. It is more likely that BuyATimeshare.com finds out that an advertised timeshare has been sold when we inform our customers that their free renewal date is approaching.
While the available information gathering methods are imperfect, BuyATimeshare.com has elected to be transparent to both our existing advertisers and our potential customers. In 2013, our advertisers sold 137 timeshares, and 12,904 timeshares were advertised through BuyATimeshare.com as of December 31, 2013. This equates to a sales ratio of 1.06% in 2013. In 2012, our advertisers sold 137 timeshares, and 10,177 timeshares were advertised through BuyATimeshare.com as of December 31, 2012. This equates to a sales ratio of 1.35% in 2012.
Because title companies, closing companies, and real estate brokers aren't usually involved in a timeshare rental, BuyATimeshare is still investigating the best way to collect rental statistics. Until we can solve this dilemma, BuyATimeshare is forced to report that the rental ratio is 0% for both 2012 and 2013.
In our 10+ years of helping timeshare owners, we believe there are a few simple steps you can take to improve the likelihood that your timeshare will sell or rent quickly.
Advertise where the buyers are - online. Someone interested in buying a timeshare can't evaluate the variety of different vacation ownership products by watching television or reading the classified ads. But they can using the Internet.
Pick an online advertising company that has proven success in attracting interested buyers. Doing this is easy - enter the phrase "buy timeshare" in a search engine and see what companies place in the top five. We are confident that you will see BuyATimeshare.com before you see the website of any real estate broker.
Use our information to price your timeshare appropriately. It is unlikely that you will be able to sell your timeshare for what you paid. Timeshares are like new cars - they lose value when you "drive it off the lot." Also, the timeshare resale market has a structural problem - no purchase financing. This artificially depresses timeshare resale prices, just as it would for a used car if you couldn't borrow money to buy it.
Pay attention. You would be surprised how many purchase and rental offers our advertisers get, but don't respond to quickly. It's a buyer's market, so you need to act quickly if you want to negotiate a sale or rental.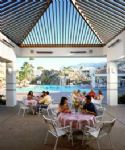 Ad #: 102991
Asking: $55000
Bedrooms: Any
Usage: Annual
Week: 0
Week: Float
"
The Palm Canyon Resort and Spa offers activities and amenities for all ages including game room, fitness center and sports court. The Palm Springs "

---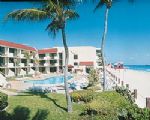 Ad #: 101666
Asking: $4500 Or Best Offer
Rental: $800 Negotiable
Bedrooms: 1
Usage: Annual
Week: 38
"
The greater Fort Lauderdale area, best known for its 23 miles of continuous ocean beach, also rates top billing as a yachting capital. The city "

---
Ad #: 10308570
Asking: $35000 Negotiable
Bedrooms: Any
Usage: Annual
Week: Float
"
Fairfield Glade, set on 12,500 acres of the Cumberland Plateau, offers a vacation for the entire family. The resort is home to a 36-hole golf cours"

---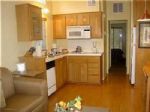 Ad #: 103223
Asking: $12950
Rental: $1200
Bedrooms: 1
Usage: Biennial Odd Years
Week: 40
Week: Float
"
California's Napa Valley is a mecca for devotees of fine wines and gourmet cuisine. Ca"

---
Ad #: 10256588
Asking: $5887 Or Best Offer
Bedrooms: Studio
Usage: Annual
Week: 48
Week: Flex
"
Divi Flamingo Beach Resort gives the dive enthusiast the best of all possible worlds. It is"

---
Contact Us to see your Timeshare Here!