RCI Timeshare
You can't use the word Timeshares in the same sentence without using Resort Condominium International or RCI. When measuring members and the number of properties within its network, RCI is the largest timeshare resort exchange company in the world. RCI Timeshares pioneered this business model, they offer their members the ability to use resorts all over the world. Founded in 1974, with now over three million members, RCI is the leading exchange company that specifically dedicates its business to timeshare.
RCI time shares encompass over 100 countries and all major resort destinations. In fact, RCI not only provide accommodations in vacation hot spots, but also vacation destinations off the vacationer's beaten path. A lot of RCI members typically own multiple properties. This tends to give them more freedom to hit time shares in popular vacation destinations such as Orlando, Las Vegas, Aruba or places like Australia and Austria. You can also use your RCI time-shares to take a family vacation, or escape on a romantic getaway just for two. The exchange process is flexible and easy to use. The exchange giant allows you to book vacations for any length of time that you desire, even if it's only a 1-night stay.
RCI Resorts
If you are unable to use your RCI Timeshare vacation, there are 3 options available to you. The first is to exchange your week amongst other RCI resorts that are of equal value. Second you can deposit your week into RCI with the Spacebank system. Basically you will be giving your week to RCI Points to be placed in its exchange inventory. These Points can be used by other exchange club members if desired. Third you can request a week at any comparable resort; the resort has to be equal to the one you deposited. The value of your week to RCI depends on the resort, the season, and whether it is an RCI Gold Crown or an RCI Silver Crown property. If you choose to use another week and a different resort, RCI will provide you with a list of comparable timeshares to choose from. They have over 4000 exchange vacation destinations and hundreds of thousands of participating members. This allows you the chance to schedule a vacation anywhere you want!
Once you pick up the phone and dial RCI you will immediately speak with RCI Travel. This is a travel planning team exclusively developed to serve RCI timeshare members. These travel experts are available 24/7 and they understand the particulars of planning a trip. If you book online there are additional savings. You can also use the RCI Resort Directory. This will help you to find a one-bedroom, two-bedrooms or even a four-bedroom Presidential suite. RCI will have the inventory available through their expansive network. If you have trouble finding a destination you desire search BuyATimeshare.com's wide inventory of resorts.
Keep in mind that your home resort is yours to use during your assigned ownership. RCI timeshares simply allow you access to a more flexible and thus more enjoyable vacation experience. Additional benefits that come with an RCI membership include being able to add RCI Vacation Protection. It is important to cover all of your timeshare vacation bases whenever you are planning a vacation. You never know if an urgent matter comes up. This RCI members-only service provides the flexibility to cancel or change your vacation all while retaining your full RCI Trading Power. In fact with RCI Vacation Protection you will be credited back the entire exchange fee which can be used toward any future exchanges. RCI also offers other integrated services such as the RCI Elite Rewards Credit Card, this allows you to build points which can be redeemed for your next RCI vacation.
BuyaTimeshare.com & RCI Timeshares
At BuyaTimeshare.com you do not have to be a member to utilize these exquisite RCI timeshares. You can buy timeshares, sell timeshare or rent timeshare with BuyATimeshare.com while enjoying the superior luxuries and amenities of a top destination anywhere in the world. When purchasing RCI timeshare resales you can save thousands on the secondary market. RCI Timeshares are sure to improve your overall vacationing and satisfaction. The best way to find your next RCI Timeshare is right here at BuyATimeshare.com. Our experienced staff knows how to help you find your next RCI destination. Our knowledge of the industry will make your transaction easy and stress-free. We have one of the largest RCI time share inventories in the world. Browse our website and place an offer on your next timeshare adventure.
Ad #: 61031
Asking: $9000
Bedrooms: Any
Usage: Annual
Week: 0
Week: Float
"
WorldMark Credits give you ultimate flexibility. You don't own a particular season"

---
Ad #: 89619
Asking: $16795 Negotiable
Bedrooms: 2
Usage: Biennial Odd Years
Week: Float
"
In the heart of Central Florida near Walt Disney World & Universal Orlando. Enjoy on-property amenities such as an 18-hole championship golf co"

---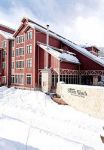 Ad #: 32202
Rental: $4000 Negotiable
Bedrooms: 2 Lockout
Usage: Annual
Week: 52
Week: Float
"
Located at the base of historic Main Street, Marriott's Summit Watch is steps away from the town ski lift, in the heart of beautiful Park City. Whi"

---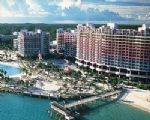 Ad #: 98033
Rental: $2500
Bedrooms: Any
Usage: Annual
Week: 0
Week: Float
"
Membership in Royal Holiday Club (RHC) offers the opportunity to travel through out the United States and many other countries (see advertisements "

---
Ad #: 101904
Asking: $6000 Negotiable
Bedrooms: 2
Usage: Biennial
Week: Float
"
An attraction in itself, Horizons at Orlando welcomes you to a complete vacation community with all the elements, comforts and amenities you need t"

---
Contact Us to see your Timeshare Here!