Buy Timeshare
Have you ever considered for your next vacation accommodation to rent or buy a timeshare? At buyatimeshare.com you can buy timeshares anywhere in the world and in some cases at less than 80% than the resort sells for. You can search our expansive databases to find the vacation timeshare property of your dreams. Buyatimeshare.com makes it easy to buy a timeshare, or sell timeshare and provides all the information for you to make an educated decision to buy a timeshare your next vacation accommodation, a reality.
At BuyATimeshare you can click on "buy a vacation property" then you will be asked to search by city, resort or area. You can search any way you want, but we recommend having an idea of the location or resort that you would be interested in before searching. At BuyaTimeshare you can buy beach timeshare, Timeshares in the mountains, Lake Timeshares, or any timeshare property you could dream of.
While starting the process you may want to research resorts that work for you. One suggestion would be to rent timeshare before you buy, so you can get the feel of the resort before owning. When you search the database, just click on Rent a Vacation Property, then click on search by city, or resort or area, after you select your search you will see the alphabet, make sure you click the letter that matches the first letter you of the city, resort or area you are searching for. Then scroll down until you see the city, resort, or area you are looking for. Make sure you select the week you would like, the select the amount of bedrooms and bathroom you would wish to have. Before you click 'next' designate the usage you would like, we have Annual timeshares, biannual timeshares, even triennial timeshares. Once you've started the process you will see buyatimeshare.com has an expansive inventory and are here to help you with any of your questions and help you find the timeshare rental or timeshare resale in the area and week you are searching for and you can also find qualified Timeshare Brokers here also.
At BuyaTimeshare we have come up with an innovative program called Timeshare Pulse. This system allows Timeshare Buyers or Timeshare Renters to designate exactly what they are looking for. You can select the timeshare you want and can pick the price your willing to pay. Just follow the easy step by step process and sign up for a Timeshare Pulse account. When the timeshare property you are looking for becomes available you will be notified via email right away. At this point you will be able to make an offer on the timeshare property. This is a great program to answer your question "I want to buy a timeshare". We hope you will be able to buy a timeshare or rent a timeshare that will give you great memories.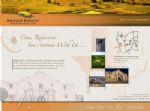 Ad #: 63487
Asking: $19000
Bedrooms: Any
Usage: Annual
Week: 0
Week: Float
"Briggs Ranch is ideally situated in the hill country, just 18 miles from downtown San Antonio. It is adjacent to the renowned Golf Club of Texas at Br"

---
Ad #: 10316256
Asking: $5875 Negotiable
Bedrooms: Any
Usage: Annual
Week: Float
"
More Info Coming Soon!
"
---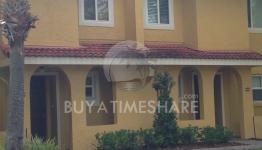 Ad #: 59424
Asking: $5000 Negotiable
Bedrooms: 2
Usage: Annual
Week: Float
"The Vacation Villas at Fantasy World timeshare resort is located in Kissimmee, the heart of the Orlando area and is composed of Mediterranean Style, t"

---
Ad #: 93359
Asking: $1000 Make Offer
Rental: $700
Bedrooms: Any
Usage: Annual
Week: Float
"
Diamond Resorts International is one of the largest hospitality companies in the world with more than 177 branded and affiliated resorts, in over 2"

---
Ad #: 10306312
Rental: $2700
Bedrooms: 2
Usage: Annual
Week: 4
Week: Float
"
Marriott's Aruba Surf Club stretches along the shores of Palm Beach and offers one, two and three-bedroom villas with spacious living areas. Guests"

---
Contact Us to see your Timeshare Here!