Buy A Timeshare
Search Timeshares for sale through BUY A TIMESHARE. BUY A TIMESHARE, worldwide vacation property resales, helps clients with buying a timeshare, selling timeshares, renting timeshares and helping you with all your timeshare vacation needs. We market timeshare properties worldwide 7 days a week, 365 days a year. Many people looking to buy a timeshare will start with our timeshare calendar to find a week of the year that suites their vacation needs. Others prefer to find a specific timeshare resort brand or timeshare resort area and purchase a floating week timeshare.
Popular timesharing locations include:
Let BUY A TIMESHARE handle the marketing of your Timeshare. We list and advertise your timeshare utilizing the best methods to ensure a fast transaction of your Timeshare sale. Here is a list of ways we advertise your Timeshare for sale to better ensure a fast transaction.
BUY A BEACH TIMESHARE - AMOUNG THE HIGHEST IN VACATION DESTINATION POPULARITY
It's not a secret the Baby Boomer's are now within their golden years. Many have already retired and are looking for avenues to not only invest their retirement funds into lasting memories but to also enjoy traveling. An escape perhaps from the cold, snowy winters of the Northern states or Canada or maybe an annual place to visit friends or family and still have a place of their own, would be prime reasons for purchasing or renting a timeshare property. If you haven't already, it's time to start creating lasting memories with your family and friends.
The attraction of quaint less populated destinations make the areas the hottest in today's market. The majority of retirees are inclined to look for peaceful, secluded areas, like the little out-of-the-way cabins set up in the Wisconsin Dells, or maybe even a beachfront condo during the more or less low-key months of May or September.
Contact BUY A TIMESHARE for more information about buying a timeshare or renting a timeshare.

Ad #: 73131
Asking: $3000 Or Best Offer
Rental: $499 Negotiable
Bedrooms: Studio
Usage: Annual
Week: Float
"
Avenue Plaza Resort and Pro Spa has a prime location on St. Charles Avenue in the Garden District, just minutes from the historic French Quarter. T"

---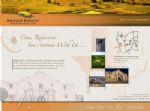 Ad #: 63487
Asking: $19000
Bedrooms: Any
Usage: Annual
Week: 0
Week: Float
"Briggs Ranch is ideally situated in the hill country, just 18 miles from downtown San Antonio. It is adjacent to the renowned Golf Club of Texas at Br"

---
Ad #: 10316256
Asking: $5875 Negotiable
Bedrooms: Any
Usage: Annual
Week: Float
"
More Info Coming Soon!
"
---
Ad #: 42031
Asking: $5200
Rental: $900
Bedrooms: Any
Usage: Annual
Week: Float
"
WorldMark Credits give you ultimate flexibility. You don't own a particular season"

---
Ad #: 96925
Asking: $8800 Firm
Bedrooms: 3 Lockout
Usage: Annual
Week: 5
"
Wyndham Star Island is situated on a 65-acre island and just minutes from Walt Disney World. Surrounded by twin lakes, Bonnet Lake and Lake
---
Contact Us to see your Timeshare Here!