Buy A Timeshare
Search Timeshares for sale through BUY A TIMESHARE. BUY A TIMESHARE, worldwide vacation property resales, helps clients with buying a timeshare, selling timeshares, renting timeshares and helping you with all your timeshare vacation needs. We market timeshare properties worldwide 7 days a week, 365 days a year. Many people looking to buy a timeshare will start with our timeshare calendar to find a week of the year that suites their vacation needs. Others prefer to find a specific timeshare resort brand or timeshare resort area and purchase a floating week timeshare.
Popular timesharing locations include:
Let BUY A TIMESHARE handle the marketing of your Timeshare. We list and advertise your timeshare utilizing the best methods to ensure a fast transaction of your Timeshare sale. Here is a list of ways we advertise your Timeshare for sale to better ensure a fast transaction.
BUY A BEACH TIMESHARE - AMOUNG THE HIGHEST IN VACATION DESTINATION POPULARITY
It's not a secret the Baby Boomer's are now within their golden years. Many have already retired and are looking for avenues to not only invest their retirement funds into lasting memories but to also enjoy traveling. An escape perhaps from the cold, snowy winters of the Northern states or Canada or maybe an annual place to visit friends or family and still have a place of their own, would be prime reasons for purchasing or renting a timeshare property. If you haven't already, it's time to start creating lasting memories with your family and friends.
The attraction of quaint less populated destinations make the areas the hottest in today's market. The majority of retirees are inclined to look for peaceful, secluded areas, like the little out-of-the-way cabins set up in the Wisconsin Dells, or maybe even a beachfront condo during the more or less low-key months of May or September.
Contact BUY A TIMESHARE for more information about buying a timeshare or renting a timeshare.

Ad #: 83224
Asking: $2700 Or Best Offer
Bedrooms: 3
Usage: Annual
Week: Float
"
Located in central Florida and a short drive from the Disney World and Universal theme parks,
---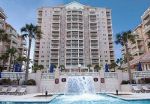 Ad #: 10312742
Asking: $7000 Negotiable
Rental: $1199 Firm
Bedrooms: 2
Usage: Annual
Week: Float
"
Marriott's OceanWatch Villas is located oceanfront in the prestigious Grande Dunes private development, amidst a spectacular stretch of Carolina co"

---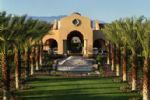 Ad #: 84808
Asking: $8999 Negotiable
Bedrooms: 2 Lockout
Usage: Annual
Week: Float
"
Westin Mission Hills Resort Villas sits amid 360 acres of lushly landscaped terrain, bubbling streams, terraced fountains, and top-notch golf cours"

---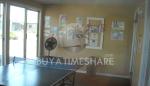 Ad #: 101053
Asking: $4999 Negotiable
Rental: $600 Negotiable
Bedrooms: 1
Usage: Annual
Week: 38
"
Pier 7 Condominiums puts you in the heart of the active Cape Cod area, with plenty of shopping, restaurants, and attractions close by. The resor"

---
Ad #: 10256588
Asking: $5887 Or Best Offer
Bedrooms: Studio
Usage: Annual
Week: 48
Week: Flex
"
Divi Flamingo Beach Resort gives the dive enthusiast the best of all possible worlds. It is"

---
Contact Us to see your Timeshare Here!