Hilton Head Island Timeshare
Hilton Head Island in South Carolina is known as the most family-friendly destination in the world, full of art, culture and nature. Kayaking the lagoon, Jet skiing, bike paths, deep sea fishing and building sand castles on our beautiful beaches are only a sample of thing to do on this island. Offering an assortment of outdoor excursions and also named as one of the top ten family beaches in the country, the Island is the perfect selection for a family vacation. Everything is built in harmony with nature. No buildings can be higher than the trees and there are no billboards on the island. Hilton Head is the perfect place for everyone. When you buy Hilton Head timeshare, you will experience a delightful, relaxing, refreshment of the soul that only an East Coast family vacation can deliver. Prestigious Hilton Head and Buyatimeshare.com make your vacation dreams a reality.

Famous for its 12-mile stretch of glistening sands, an East Coast vacation to Hilton Head is more than just a day at the beach. This island has 24 golf courses, tennis facilities, year round festivals and over 250 restaurants, and some of the finest timeshare resales are located on Hilton Head.

Rent a timeshare there and experience the perfect vacation getaway. Absorb the Island's appreciation for the environment while you travel down 50 miles of public bike and nature trails. There's something marvelously different about the relaxed, warm island attitude found at Hilton Head Island. Your timeshare at Hilton Head offers you oceanfront to golf course view, luxury to economy. One to four-bedrooms, with balcony and access to private pools, playgrounds, shopping and leisure trails. Buyatimeshare.com can help make your Island vacation an unforgettable one. There are Hilton Head timeshares for sale are all over the island and you are sure to find the perfect fit.
Timeshares in Hilton Head Island
Ad #: 89611
Asking: $14500 Negotiable
Bedrooms: 2
Usage: Annual
Week: 31
"
Silverleaf's Ozark Mountain Resort is located on Table R"

---
Ad #: 96321
Asking: $4998 Negotiable
Bedrooms: 1
Usage: Annual
Week: Float
"Your stay at Snow Lake Lodge will guarantee a memorable vacation. Big Bear Lake and Valley are about 50 miles east of San Bernardino in the San Bernar"

---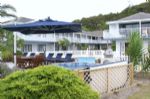 Ad #: 88347
Asking: $500 Negotiable
Bedrooms: 1
Usage: Annual
Week: 0
Week: Float
"
Busby Manor is nestled near Paihia Beach, old colonial houses and Williams Memorial Church, site of New Zealand's first wedding in 1830. Located in"

---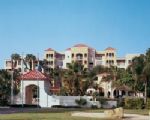 Ad #: 99623
Asking: $6500 Negotiable
Bedrooms: 1
Usage: Annual
Week: 1
"
Just steps from Aruba's white sand beaches and sheltered in a tropically landscaped garden, the Accor Vacation Club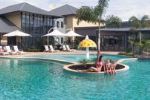 Ad #: 96489
Asking: $100 Negotiable
Bedrooms: Any
Usage: Annual
Week: Float
"
Accor Vacation Club gives you the opportunity to experience holidays l"

---
Contact Us to see your Timeshare Here!