Wyndham Timeshares Resales
Wyndham Resorts - Buy or Sell Wyndham Timeshares
Wyndham Worldwide has taken over management of Fairfield Resorts in 2006-2007 to become one of the largest timeshare companies in the world. While the merger process is still under way, there should be around 140 timeshare resorts worldwide that be operated by Wyndham. Wyndham is also a global player with hotels worldwide, joining other hotel-timeshare companies such as Marriott, Hilton, and Hyatt to offer a wide range of away-from-home accommodations from hotel stays to timeshares. Wyndham Timeshares offer the most flexibility in vacation ownership because of their use of points instead of having a set week. This is why point system timeshares are loved by the many vacationers who also live busy lives.
Buy Wyndham Timeshares at BuyATimeshare.com
At BuyATimeshare.com, we offer great deals on Wyndham Resorts. Buying timeshares on the resale market has always been the best way to purchase a timeshare, which means savings of 50% or more. BuyATimeshare.com has great deals on Wyndham timeshares! Locations include Hawaii, Florida, Branson, Williamsburg, Las Vegas and Myrtle Beach. Whether you are looking to sell your Wyndham timeshare or purchase one on the resale market, BuyATimeshare.com
We have great timeshare vacation deals at most Wyndham Timeshares Resorts. Below you can browse through all of the awesome Wyndham timeshare resorts for sale with BUY A TIMESHARE. You can check out amenities and view pictures to find the perfect resort for your family vacation destination. BUY A TIMESHARE can save you thousands of dollars on all your timeshare resale purchases.
WyndhamResorts:
Wyndham Timeshares are typically available for buying and/or renting from timeshare owners at many timeshare resorts.
What you spend on your vacations, is entirely up to you. Wyndham Timeshares ownership offers a variety of price ranges within their vast network. The flexibility of these pricing options will help determine the best Vacation Option for your individual budget.
Remember, at BUY A TIMESHARE, we represent many options in Wyndham Timeshare ownership opportunities.
Wyndham Timeshares include:
Ad #: 75200
Asking: $7998 Negotiable
Bedrooms: 1
Usage: Annual
Week: 10
"Just south of Fort Lauderdale, Enchanted Isle Resort offers a perfect base for exploring the attractions of southeastern Florida. Water sports are pop"

---
Ad #: 10307338
Asking: $5999
Bedrooms: 2
Usage: Annual
Week: 35
"
Enjoy your vacation in style by staying in one of the Holiday Inn Club Vacations at Orange Lake Resort award-winning villas. You'll have acce"

---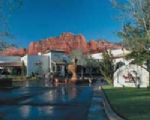 Ad #: 75847
Asking: $3900 Negotiable
Rental: $950 Negotiable
Bedrooms: 1
Usage: Biennial Odd Years
Week: 0
Week: Float
"
Amidst the canyons of Sedona, Los Abrigados Resort and Spa offe"

---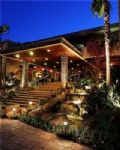 Ad #: 10252406
Asking: $4789
Bedrooms: 2
Usage: Annual
Week: Float
"
Nestled at the base of the San Jacinto peak, Palm Springs Tennis Club enjoys beautiful scenery year-round. Palm Springs offers magnificent canyo"

---
Ad #: 87741
Asking: $16997 Negotiable
Rental: $600 Negotiable
Bedrooms: Any
Usage: Annual
Week: Float
"
Fairfield Glade, set on 12,500 acres of the Cumberland Plateau, offers a vacation for the entire family. The resort is home to a 36-hole golf cours"

---
Contact Us to see your Timeshare Here!