Annual or Bi-Annual?
Annual or Bi-Annual?
Most Timeshares are also sold in Annual or Biennial usage. What does this mean to you? Annual means you will get to use the resort each year on the week you purchased. Biennial means you get the resort every other year. You will also hear the terms odd or even years. For example: if you purchase ownership for odd years for your timeshare, you would get years 2007, 2009, 2011…. If you buy an even-years ownership, you get 2006, 2008, 2010….
You might be asking, "Why I would want a Biennial ownership?" Typically, Biennial owners will pay half of what the Annual timeshare is valued at, since their usage is only once every other year-Making it a much more affordable option. The other advantage of buying Biennial is that you might not vacation every year. Or you might want to own 2 different resorts-one during Even years and one during Odd Years.
[<< Previous] [Next >>]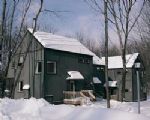 Ad #: 104541
Asking: $8000
Bedrooms: 2
Usage: Annual
Week: 37
"
The four-season, 2,200-acre Ridge Top Village at Shawnee is nestled along the scenic Delaware River in the beautiful
---
Ad #: 102168
Asking: $19800
Bedrooms: 2
Usage: Annual
Week: 0
Week: Float
"
Only one mile from Walt Disney World(R), Sheraton's Vistana Resort offers spacious o"

---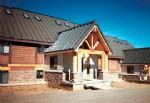 Ad #: 47870
Asking: $4989 Negotiable
Rental: $1199 Negotiable
Bedrooms: 2
Usage: Annual
Week: 50
Week: Float
"
Powder Ridge Village offers stunning scenery and year-round recreation. Eden is located in the Wasatch Mountains of north-central Utah. In winte"

---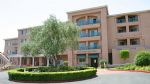 Ad #: 93001
Asking: $13000
Bedrooms: 2
Usage: Annual
Week: 33
"
High o"

---
Ad #: 56771
Asking: $100
Bedrooms: 2 Lockout
Usage: Tri-Annual
Week: 40
Week: Float
"
Located in the heart of Orlando, Florida's entertainment area, Vacation Village at Parkway provides luxurious accommodations and amenities j"

---
Contact Us to see your Timeshare Here!