Annual or Bi-Annual?
Annual or Bi-Annual?
Most Timeshares are also sold in Annual or Biennial usage. What does this mean to you? Annual means you will get to use the resort each year on the week you purchased. Biennial means you get the resort every other year. You will also hear the terms odd or even years. For example: if you purchase ownership for odd years for your timeshare, you would get years 2007, 2009, 2011…. If you buy an even-years ownership, you get 2006, 2008, 2010….
You might be asking, "Why I would want a Biennial ownership?" Typically, Biennial owners will pay half of what the Annual timeshare is valued at, since their usage is only once every other year-Making it a much more affordable option. The other advantage of buying Biennial is that you might not vacation every year. Or you might want to own 2 different resorts-one during Even years and one during Odd Years.
[<< Previous] [Next >>]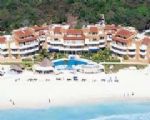 Ad #: 100645
Asking: $1950
Bedrooms: Studio
Usage: Annual
Week: 0
Week: Float
"
Fisherman's Village is a luxurious beachfront condominium complex with just 50 units in the quiet coastal community of
---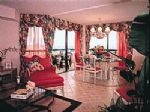 Ad #: 81442
Asking: $2395
Rental: $800
Bedrooms: Studio
Usage: Annual
Week: 19
Week: Float
"
Santa Barbara Resort & Yacht Club offers you a vacation in a quiet area on the famous Florida Gold Coast. With easy access to the beach across "

---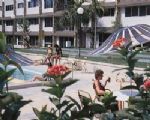 Ad #: 92080
Rental: $650 Negotiable
Bedrooms: 1
Usage: Annual
Week: 20
"An outdoor Olympic-size swimming pool, a whirlpool, two shuffleboard courts, and a tennis court all await guests of Surf Rider Resort Condominium. Riv"

---

Ad #: 70143
Asking: $36900 Negotiable
Bedrooms: Any
Usage: Annual
Week: 0
Week: Float
"
W"

---
Ad #: 85504
Asking: $10500
Bedrooms: 2
Usage: Annual
Week: 0
Week: Float
"
This tropical island resort is surrounded by a host of activities. Relax on a secluded beach or enjoy the pool, hot tub, or native stone waterfall."

---
Contact Us to see your Timeshare Here!