Annual or Bi-Annual?
Annual or Bi-Annual?
Most Timeshares are also sold in Annual or Biennial usage. What does this mean to you? Annual means you will get to use the resort each year on the week you purchased. Biennial means you get the resort every other year. You will also hear the terms odd or even years. For example: if you purchase ownership for odd years for your timeshare, you would get years 2007, 2009, 2011…. If you buy an even-years ownership, you get 2006, 2008, 2010….
You might be asking, "Why I would want a Biennial ownership?" Typically, Biennial owners will pay half of what the Annual timeshare is valued at, since their usage is only once every other year-Making it a much more affordable option. The other advantage of buying Biennial is that you might not vacation every year. Or you might want to own 2 different resorts-one during Even years and one during Odd Years.
[<< Previous] [Next >>]
Ad #: 105004
Asking: $11000
Rental: $1200
Bedrooms: 3 Lockout
Usage: Biennial Even Years
Week: 21
"
Enjoy your vacation in style by staying in one of the Holiday Inn Club Vacations at Orange Lake Resort award-winning villas. You'll have acce"

---
Ad #: 101108
Asking: $8295
Bedrooms: 2
Usage: Annual
Week: 0
Week: Float
"
Experience the vacation life at Vista Mirage Resort, located in the famous desert town of Palm Springs. You'll enjoy the two swimming pools, two"

---
Ad #: 100875
Asking: $14500
Rental: $1800
Bedrooms: Any
Usage: Annual
Week: 0
Week: Float
"
From the Napa Wine Country to the streets of Paris, Shell Vacations Club Collections expands your vacation experience with adventures and activitie"

---
Ad #: 10308570
Asking: $35000 Negotiable
Bedrooms: Any
Usage: Annual
Week: Float
"
Fairfield Glade, set on 12,500 acres of the Cumberland Plateau, offers a vacation for the entire family. The resort is home to a 36-hole golf cours"

---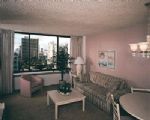 Ad #: 96748
Asking: $7499
Bedrooms: 1
Usage: Annual
Week: 0
Week: Float
"Almost all the attractions of Waikiki are within walking distance of the Royal Aloha Vacation Club/Waikiki, located in the heart of Honolulu. The reso"

---
Contact Us to see your Timeshare Here!