Annual or Bi-Annual?
Annual or Bi-Annual?
Most Timeshares are also sold in Annual or Biennial usage. What does this mean to you? Annual means you will get to use the resort each year on the week you purchased. Biennial means you get the resort every other year. You will also hear the terms odd or even years. For example: if you purchase ownership for odd years for your timeshare, you would get years 2007, 2009, 2011…. If you buy an even-years ownership, you get 2006, 2008, 2010….
You might be asking, "Why I would want a Biennial ownership?" Typically, Biennial owners will pay half of what the Annual timeshare is valued at, since their usage is only once every other year-Making it a much more affordable option. The other advantage of buying Biennial is that you might not vacation every year. Or you might want to own 2 different resorts-one during Even years and one during Odd Years.
[<< Previous] [Next >>]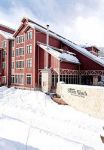 Ad #: 32202
Rental: $4000 Negotiable
Bedrooms: 2 Lockout
Usage: Annual
Week: 52
Week: Float
"
Located at the base of historic Main Street, Marriott's Summit Watch is steps away from the town ski lift, in the heart of beautiful Park City. Whi"

---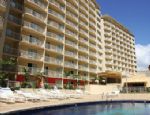 Ad #: 10267372
Asking: $11980
Bedrooms: Any
Usage: Annual
Week: Float
"
Enjoy a luxurious Hawaiian stay at Waikiki's largest resort development. Wyndham's Hawaii at Waikiki Beach Walk is teaming with 7acres of shops,"

---
Ad #: 98820
Asking: $8500 Negotiable
Bedrooms: 2
Usage: Annual
Week: 14
Week: Float
"
Westgate Vacation Villas is just a mile from Walt Disney World. At the resort, you'll find ten outdoor pools, spas, children's pools, tennis, shuff"

---
Ad #: 101602
Asking: $19500 Negotiable
Rental: $1100 Negotiable
Bedrooms: 2
Usage: Annual
Week: 26
"
Surrounded by the majestic Ozark Mountains, Holiday Hills Resort offers unlimited opportunities for vacation enjoyment. A championship-caliber 1"

---
Ad #: 99688
Asking: $11300 Negotiable
Bedrooms: 1 Lockout
Usage: Annual
Week: 34
Week: Float
"
Lush tropical foliage and exotic gardens surround your vacation home at the Kona Billfisher on Hawaii's "Big Island." Within a quarter-mile are "

---
Contact Us to see your Timeshare Here!