Annual or Bi-Annual?
Annual or Bi-Annual?
Most Timeshares are also sold in Annual or Biennial usage. What does this mean to you? Annual means you will get to use the resort each year on the week you purchased. Biennial means you get the resort every other year. You will also hear the terms odd or even years. For example: if you purchase ownership for odd years for your timeshare, you would get years 2007, 2009, 2011…. If you buy an even-years ownership, you get 2006, 2008, 2010….
You might be asking, "Why I would want a Biennial ownership?" Typically, Biennial owners will pay half of what the Annual timeshare is valued at, since their usage is only once every other year-Making it a much more affordable option. The other advantage of buying Biennial is that you might not vacation every year. Or you might want to own 2 different resorts-one during Even years and one during Odd Years.
[<< Previous] [Next >>]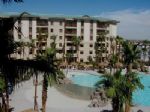 Ad #: 10307474
Asking: $13125 Negotiable
Bedrooms: 1
Usage: Annual
Week: Float
"
Located just minutes from the Las Vegas Strip, Tahiti is a Polynesian-themed resort. Accommodations have a fireplace, television, DVD, and stereo s"

---
Ad #: 105861
Asking: $15000
Bedrooms: 1
Usage: Annual
Week: Float
"
Discover the truly diverse paradise of Aruba at Allegro Rst & Casino Aruba, where the oc"

---
Ad #: 105696
Asking: $4500
Bedrooms: Any
Usage: Annual
Week: 0
Week: Float
"Founded in 1969, Thousand Trails, Inc. is one of the largest and most successful private camping clubs in the country. We own and operate more than 50"

---
Ad #: 10256520
Asking: $10728 Or Best Offer
Bedrooms: 1
Usage: Annual
Week: 50
Week: Flex
"
The Divi Aruba Phoenix Beach Resort is surrounded by parks that protect and enhance the spe"

---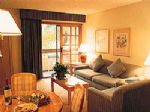 Ad #: 10261664
Asking: $1499
Bedrooms: 1
Usage: Annual
Week: 12
Week: Float
"At Winners Circle Beach & Tennis Resort, you'll find four lighted tennis courts, a heated outdoor pool, and a whirlpool. Just minutes away is the beac"

---
Contact Us to see your Timeshare Here!