Annual or Bi-Annual?
Annual or Bi-Annual?
Most Timeshares are also sold in Annual or Biennial usage. What does this mean to you? Annual means you will get to use the resort each year on the week you purchased. Biennial means you get the resort every other year. You will also hear the terms odd or even years. For example: if you purchase ownership for odd years for your timeshare, you would get years 2007, 2009, 2011…. If you buy an even-years ownership, you get 2006, 2008, 2010….
You might be asking, "Why I would want a Biennial ownership?" Typically, Biennial owners will pay half of what the Annual timeshare is valued at, since their usage is only once every other year-Making it a much more affordable option. The other advantage of buying Biennial is that you might not vacation every year. Or you might want to own 2 different resorts-one during Even years and one during Odd Years.
[<< Previous] [Next >>]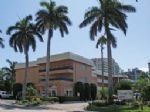 Ad #: 38987
Asking: $10497
Rental: $999
Bedrooms: 2
Usage: Annual
Week: 36
"
A unique waterfront resort, Coconut Bay Resort in Fort Lauderdale offers an active family vacation in popular Fort Lauderdale. Dock fishing is avai"

---
Ad #: 102798
Asking: $50000
Rental: $595
Bedrooms: 3 Lockout
Usage: Annual
Week: 0
Week: Float
"
In the heart of Central Florida near Walt Disney World & Universal Orlando. Enjoy on-property amenities such as an 18-hole championship golf co"

---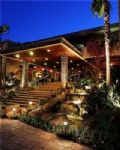 Ad #: 10252406
Asking: $3299
Bedrooms: 2
Usage: Annual
Week: Float
"
Nestled at the base of the San Jacinto peak, Palm Springs Tennis Club enjoys beautiful scenery year-round. Palm Springs offers magnificent canyo"

---
Ad #: 106050
Asking: $1800 Negotiable
Rental: $500
Bedrooms: 2
Usage: Annual
Week: 29
"
This 10-story high rise tower is next door to Pompano Beach, with a balcony in each room to gaze out to the
---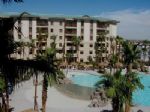 Ad #: 10307474
Asking: $13125 Negotiable
Bedrooms: 1
Usage: Annual
Week: Float
"
Located just minutes from the Las Vegas Strip, Tahiti is a Polynesian-themed resort. Accommodations have a fireplace, television, DVD, and stereo s"

---
Contact Us to see your Timeshare Here!