Annual or Bi-Annual?
Annual or Bi-Annual?
Most Timeshares are also sold in Annual or Biennial usage. What does this mean to you? Annual means you will get to use the resort each year on the week you purchased. Biennial means you get the resort every other year. You will also hear the terms odd or even years. For example: if you purchase ownership for odd years for your timeshare, you would get years 2007, 2009, 2011…. If you buy an even-years ownership, you get 2006, 2008, 2010….
You might be asking, "Why I would want a Biennial ownership?" Typically, Biennial owners will pay half of what the Annual timeshare is valued at, since their usage is only once every other year-Making it a much more affordable option. The other advantage of buying Biennial is that you might not vacation every year. Or you might want to own 2 different resorts-one during Even years and one during Odd Years.
[<< Previous] [Next >>]
Ad #: 10266556
Asking: $2399 Negotiable
Bedrooms: 1
Usage: Biennial Odd Years
Week: Float
"
Westgate Park City Resort & Spa is one of Utah's premier lodging properties. Located in The Canyons resort village, this picturesque ski"

---
Ad #: 42031
Asking: $5200
Rental: $900
Bedrooms: Any
Usage: Annual
Week: Float
"
WorldMark Credits give you ultimate flexibility. You don't own a particular season"

---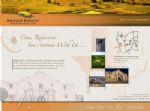 Ad #: 63487
Asking: $19000
Bedrooms: Any
Usage: Annual
Week: 0
Week: Float
"Briggs Ranch is ideally situated in the hill country, just 18 miles from downtown San Antonio. It is adjacent to the renowned Golf Club of Texas at Br"

---
Ad #: 10332660
Asking: $7000 Negotiable
Bedrooms: 2
Usage: Annual
Week: Float
"
Surrounded by spectacular views of the golf course and nestled in the rolling hills of the Pocono Mountains, The Villas at Tree Tops affords guests"

---
Ad #: 95113
Asking: $3499
Bedrooms: Studio
Usage: Annual
Week: 42
"
Lehigh Resort Club offers a secluded getaway from the crowds. Many leisure activities are available at the resort. Some units overlook the golf cou"

---
Contact Us to see your Timeshare Here!