Manhattan Club Buy, Sell, or Rent
If you come to New York City to go to the theater, to Lincoln Center, to Carnegie Hall, to dine at fine restaurants, to shop 'till you drop, to museums, or just to walk in the park, the Manhattan Club is the perfect location for anything you want to do in New York City.
Within the luxury accommodations you can expect only the best from the Manhattan Club. Each luxurious suite is elegantly decorated and equipped with everything to make you feel at home like cable tv, kitchenette, and a full size sofa bed. The marble bathrooms at the Manhattan club include soft terry robes and plush towels. If you are working while at the Manhattan club you can enjoy the workspace which includes dual phone lines, and data connections to keep you connected.
While staying at the Manhattan club you can enjoy Concierge service, private lounge, fitness center, valet parking and easy access to all forms of transportation. At the front desk they feature professional front desk staff to help you with any of your needs. The private lounge serves morning breakfast and evening cocktails, the perfect setting in which to relax after a day of sightseeing or gather before an evening out on the town. The well equipped fitness center can help you get your day started before hitting the town for a long shopping spree.
The Manhattan Club is just diagonally across the street from >Carnegie Hall, three blocks from Central Park, five blocks from Rockefeller Center, a few minutes walk from City Center, Time Square, Broadway theaters, Restaurant Row, The Museum of Modern Art, The Museum of Folk Art, and let us not forget -- Fifth Avenue shopping!
The Manhattan Club is a member of Resort Condominium International (RCI), the largest and most experienced vacation exchange system in the world. This enables you as an owner at The Manhattan Club to trade your week(s) for any one of 3,500 locations in 85 countries worldwide. London, Paris, the Swiss Alps, the Caribbean, Rio, Singapore, Orlando, Hawaii, and San Francisco are just some of your many possible destinations
Manhattan Club Timeshare Resale Values
Manhattan club timeshares have some of the best resale value in the industry. It is there demand for excellence and elegance that make them one of the best timeshare purchases on the market. You can purchase or rent a Manhattan club from Buyatimeshare.com for below resort cost. Check out our Resales and rentals currently available.
TIMESHARE HOT DEALS



Ad #: 99533
Asking: $2500





Ad #: 37091
Asking: $17900





Ad #: 68903
Asking: $27000 Negotiable
Rental: $1750 Negotiable

With one of the best locations in New York City, The Manhattan Club, located at 56th Street and Seventh Avenue, offers access to some of the city's most famous attractions. Carnegie Hall is located diagonally across the street from the resort, and Broadway's famous theater district begins just around the corner. The world-famous shops of Fifth Avenue are only two blocks away, and Central Park is only a three-block stroll. You'll be surrounded by the Big Apple's best restaurants and close to Lincoln Center, the Museum of Modern Art, and all that makes New York a dynamic city.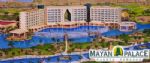 Ad #: 15218
Asking: $5499 Negotiable
Rental: $814
Bedrooms: 2 Lockout
Usage: Annual
Week: Float
"
Enjoy all of the activities that Mayan Palace Puerto Penasco has "

---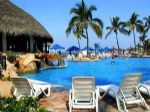 Ad #: 98353
Asking: $5754 Negotiable
Rental: $699 Negotiable
Bedrooms: 2
Usage: Biennial Even Years
Week: Float
"
Known as the 'Pearl of the Pacific', Mazatlan"

---
Ad #: 10306312
Rental: $2700
Bedrooms: 2
Usage: Annual
Week: 4
Week: Float
"
Marriott's Aruba Surf Club stretches along the shores of Palm Beach and offers one, two and three-bedroom villas with spacious living areas. Guests"

---
Ad #: 98061
Asking: $1199
Rental: $599
Bedrooms: Studio
Usage: Biennial Odd Years
Week: 0
Week: Float
"
In a tropical area of beauty, experience all that Occidental Caribbean Village Club on the Green has to offer. Ideal for sport and activities, wate"

---
Ad #: 10311416
Asking: $1500 Negotiable
Bedrooms: Studio
Usage: Biennial Even Years
Week: 38
"
Planet Hollywood Towers Resort an"

---
Contact Us to see your Timeshare Here!