The WorldMark Club
The WorldMark Club is a popular developer of premium resorts around the world. Its revolutionary ownership includes Credits that can be bought sold and even rented. A WorldMark rental allows for a different vacation destination every time. This kind of timeshare concept has been the reason for travel for so many to vacation. The ease and convenience of WorldMark is a great alternative to fixed week timeshares. And with timeshare rentals you can explore famous cities from Anaheim to Orland. Or travel abroad to Asia, Europe, or hit the beaches of the tropics. With BuyATimeshare.com or you can even opt to Sell WorldMark points on the busy resale market. A stress-free buying and selling process means you get the most for the least amount of work! So don't wait, contact BuyATimeshare.com today to get your WorldMark Club Points sold!
Brought to you by Wyndham Worldwide, The WorldMark Club is the world's largest provider of points-based hotels and resorts. Their crowning achievement is of course WorldMark Credits. Boasting the third-largest timeshares program in the world, The Club has a vast collection to choose from. Are you are looking for variety in your timeshare? The Club features a points-based program that can take you anywhere. Whether you are looking for a nearby resort to drive to or a tropical getaway, WorldMark is there. More than 300,000 timeshare owner families can't be wrong. Explore the United States, Canada, Mexico, and even Fiji. And with a lifetime to travel, who knows where you will want to go next.
So don't miss this opportunity to join in on the fun. The WorldMark Club has a massive network of resorts that cater to families and discerning travelers alike. Renting a timeshare with The WorldMark Club is a great way to save money. And for owners, renting out your ownership could make you some extra money. This means that your property will always be an investment. Or you can opt to Sell WorldMark The Club and use the timeshare resales market to liquidate your timeshare. And BuyATimeshare.com has perfect the revolutionary resales process. So don't wait, contact us today to get your WorldMark Club Points sold!
You may have tried and found that it was difficult to sell your timeshare. Our team of specialists can help! The resale market is a great way to get rid of unused or unwanted points. BuyATimeshare.com guarantees that it will advertise your WorldMark The Club ownership to a busy marketplace of serious buyers. And we will do this until the property has sold! If you don't want to sell all of your credits, rent points and get cash for a timeshare rental. Timeshares remain a popular way to travel. Selling a WorldMark ownership has never been easier. Find out how you can benefit from the resale market with BuyATimeshare.com.
With an array of desirable resorts and award-winning customer service, you can become part of The WorldMark Club and enjoy a lifetime of memorable vacation experiences. Our team of experts is waiting to be your solution. Whether you are looking to sell unused points or to buy even more points to add to your account, you have come to the right place. You can even buy WorldMark points to add to your annual allotment. Timeshares remain a desirable product that today's vacationers continue to purchase. So contact BuyATimeshare.com today to make the most out of your timeshare! The WorldMark Club has provided vacationers with convenient access to more than sixty resorts across the United States and beyond. Or you can Sell WorldMark credits and utilize one of the top resale websites in the world.
The WorldMark Club is one of the most popular timeshare companies, and this ownership is always easy to sell! The Club Timeshares can be sold or rented with ease on the resale market with a timeshare reseller. And with so many reasons to save money, why not spend thousands of dollars less when you travel? A timeshare ownership is a popular way to make the most out of your vacation dollar. With this premium developer of The Club Resorts, you can't lose. You can all tour the world with a timeshare. Fall in love with each of your unique vacation homes. WorldMark timeshares are highly sought after. People everywhere are searching the internet to buy an affordable vacation. If you are looking to spend a percentage of the original cost for the same high-quality vacations, the resale market can help.
8427 SouthPark Circle
Multi-Destinational, CA 32819
US
Phone
: 800-860-6142
Website
WorldMark by Wyndham
WorldMark by Wyndham offers a unique opportunity for individuals, couples and families to have a vacation home at the beach, in the mountains and everywhere in between. With 60 locations, people can choose a different vacation every year. The
Read More...
Detail View Vacation Club For Rent For Sale
201 N.W. 66th Drive
P. O. Box 703
Newport, OR 97365
US
Phone
: 541-265-4293
Website
WorldMark Schooner Landing
Shaded by pine trees, Schooner Landing has direct beach access to the Pacific Ocean. The resort's recreation center has courts for racquetball, basketball, and volleyball, a billiard table, weight room, indoor pool, sauna, and whirlpool. With its
Read More...
465 West Orangewood Avenue
Anaheim, CA 92802
US
Phone
: 714-980-0830
Website
WorldMark Dolphin's Cove
Dolphin's Cove Resort is located within walking distance of Disneyland. The resort is a delightful open-space condominium that boasts large units with balconies or patios overlooking well-landscaped grounds. The area is quaint and relaxing, yet
Read More...
1522 Cline Falls Road
Redmond, OR 97756
US
Phone
: 541-923-3564
Website
WorldMark Eagle Crest
Eagle Crest features an extensive list of outdoor activities, including an indoor pool and a million-dollar indoor recreation facility that houses tennis and racquetball courts. Built on 1,250 acres, the resort provides opportunities to fish, ride
Read More...
Apt. 705
Howe Street
Vancouver, BC
Canada
Phone
: 604-669-3512
Website
WorldMark The Canadian
If you can pull your gaze away from the view outside your floor-to-ceiling windows, take a day and stroll across a bridge suspended over the breathtaking Capilano gorge, walk through the densely wooded Stanley Park for a picnic on a tranquil ocean
Read More...
805 Sorrell Court
McCall, ID 83638
US
Phone
: 208-634-2063
Website
WorldMark McCall
Situated in the west central mountains of Idaho, ECVC at Spring Mountain Ranch offers unlimited recreational and sight- seeing possibilities. Located in the vicinity of Payette Lake and just east of Hells Canyon National Recreational Area, this
Read More...
1301 Carmelo Drive
Oceanside, CA 92054
US
Phone
: 760-721-0890
Website
WorldMark Oceanside
WorldMark Oceanside is in a sleepy little town that is close to all the action Southern California has to offer. It is a great beach resort with perfect waves, a historic pier and miles of sand. Visitors can Jet ski, kayak, go boating and relax
Read More...
141 Orcas Drive
Port Townsend, WA 98368
US
Phone
: 360-385-0524
Website
WorldMark Discovery Bay
From sea to sky in the same day - that's just one of the many benefits of a stay at Worldmark Discovery Bay. Perfectly situated on the Straight of Juan de Fuca, this timeshare resort takes full advantage of its location. Take a hike along
Read More...
939 N.W. Highway 101
Depoe Bay, OR 97341
US
Phone
: 541-765-7600
Website
WorldMark Depoe Bay
Love a vacation with a view? Coastal Oregon has vistas in spades, and the WorldMark Depoe Bay is built to take it all in. Unlike many timeshares, this three story WorldMark resort was built to give every unit a great ocean view. The
Read More...
4900 WorldMark Drive
Osage Beach, MO 65065
US
Phone
: 573-302-7500
Website
WorldMark Lake of the Ozarks
More than 1,500 miles of shoreline make Lake of the Ozarks the largest manmade lake in Missouri. Certainly it's also one of the most beautiful, with expansive forests, rolling hills and dramatic cliffs surrounding the blue water. The area's
Read More...
Ad #: 61031
Asking: $9000
Bedrooms: Any
Usage: Annual
Week: 0
Week: Float
"
WorldMark Credits give you ultimate flexibility. You don't own a particular season"

---
Ad #: 93550
Asking: $10500 Negotiable
Bedrooms: Any
Usage: Annual
Week: Float
"
WorldMark Credits give you ultimate flexibility. You don't own a particular season"

---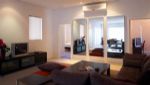 Ad #: 83495
Asking: $12995 Make Offer
Rental: $1000
Bedrooms: Any
Usage: Annual
Week: Float
"
As a WorldMark South Pacific Club by Wyndham Vacation Owner, enjoy"

---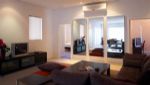 Ad #: 101761
Asking: $4000
Bedrooms: Any
Usage: Annual
Week: Float
"
As a WorldMark South Pacific Club by Wyndham Vacation Owner, enjoy"

---
Ad #: 42031
Asking: $5200
Rental: $900
Bedrooms: Any
Usage: Annual
Week: Float
"
WorldMark Credits give you ultimate flexibility. You don't own a particular season"

---
Contact Us to see your Timeshare Here!