Hilton Grand Vacation Timeshare Resale
Hilton Timeshare owners have enjoyed luxurious hotel and timeshare accommodations since 1993. While Hilton is relatively new to the timeshare industry, 85 years of experience in first-class hotel accommodations have make Hilton Grand Vacation Club the choice for millions of travelers every year.
HGVC Membership
Hilton currently boasts over 100,000 members to its Grand Vacation Club, which includes 38 exclusive resorts worldwide and access to over 3700 resorts through the RCI exchange program. In addition to vacation accommodations, members of Hilton's Vacation Club may also exchange their vacation stays for cruises or to use in any of Hilton's 2800 affiliated hotels worldwide.
One great benefit of being a member of the Hilton Grand Vacation Club is the flexibility of ownership. Each year, members receive a pre-determined number of club points that may be used for vacation stays. Depending upon the number of "Club Points" available, members may vacation from one night to one week in accommodations ranging from studio units to spacious 3 bedroom villas.
Hilton Grand Vacations Club Destinations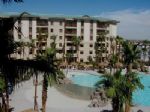 Ad #: 10307474
Asking: $13125 Negotiable
Bedrooms: 1
Usage: Annual
Week: Float
"
Located just minutes from the Las Vegas Strip, Tahiti is a Polynesian-themed resort. Accommodations have a fireplace, television, DVD, and stereo s"

---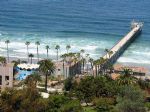 Ad #: 10330632
Asking: $5000 Negotiable
Bedrooms: Any
Usage: Annual
Week: Float
"
Witness THE ultimate in multi-destinational vacation. TH"

---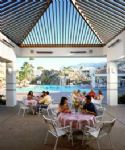 Ad #: 6647
Asking: $3000 Negotiable
Rental: $1100 Negotiable
Bedrooms: 1
Usage: Biennial Even Years
Week: Float
"
The Palm Canyon Resort and Spa offers activities and amenities for all ages including game room, fitness center and sports court. The Palm Springs "

---
Ad #: 101053
Asking: $4999 Negotiable
Rental: $600 Negotiable
Bedrooms: 1
Usage: Annual
Week: 38
"
Pier 7 Condominiums puts you in the heart of the active Cape Cod area, with plenty of shopping, restaurants, and attractions close by. The resor"

---
Ad #: 27127
Asking: $4930 Make Offer
Rental: $899 Negotiable Rental
Bedrooms: 1
Usage: Biennial Even Years
Week: 38
Week: Float
"
Westgate Park City Resort & Spa is one of Utah's premier lodging properties. Located in The Canyons resort village, this picturesque ski"

---
Contact Us to see your Timeshare Here!