Content Guidlines
Introduction:
We reserve the right to remove any content contributed to this website by members, travelers or any other user of the website (each a "user") which does not meet the following guidelines.
Traveler reviews, owner responses and any other content submitted by a user are the subjective opinions of the user who posted the content. They are not our opinions and are not endorsed by Buyatimeshare.com.
We do not have any obligation to investigate the truthfulness or accuracy of property Advertising, reviews, responses or any other content submitted to this website.
Eligibility Guidelines for Property Reviews - To review a property, the traveler must meet the following requirements:
The traveler reviewing a property must be able to provide evidence of stay at such property, which must be the property displayed on the Advertisement of the property being reviewed.
The traveler must validate his or her identity or email as requested when submitting the review.
A review may be written by any member of the rental party.
A traveler may contact Buyatimeshare.com if he/she wishes to update or remove their review.
The traveler must be at least 18 years of age.
Additional Content Guidelines – No user of this website may contribute any content (including, but not limited to property Advertisement, reviews and responses) which violate the following guidelines:
The content must be directly related to its purpose. Examples include:

Property Advertisement descriptions must relate to the property and information that would be useful to a traveler.
Reviews of a property must focus on the traveler's stay.
Content posted in a forum must be relevant to the purpose of the forum and discussion.

The content must not infringe anyone's rights, violate the law or otherwise be inappropriate. Examples include:

Personal information that can be used to identify or contact any person;
Promotional content that would promote other websites, businesses, services or products unaffiliated with this website;
Obscene, abusive, discriminatory or illegal content.

Reviews and responses should not disclose the physical location of the property or the rates charged by the owner or manager.
All content must be truthful and not misleading.
Users who post content must have all legal rights to post the content.
Users cannot post a review or response for the purpose of trying to force an owner or a traveler to do something that the user wants him or her to do. The reviews are for the benefit of future travelers, not to allow one party to threaten the other.
If you see a review or response that does not conform to the above guidelines, please contact Buyatimeshare.com. We will investigate reported abuse and immediately remove reviews or responses that we find are in violation of our guidelines.
These Content Guidelines were last updated on April 14th 2011.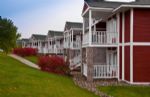 Ad #: 85481
Asking: $3000 Negotiable
Rental: $1000 Negotiable
Bedrooms: 2
Usage: Biennial Even Years
Week: Float
"
This all-season luxury retreat in scenic Horseshoe Valley offers its year-round Carriage House Recreation Centre, which includes a large heated ind"

---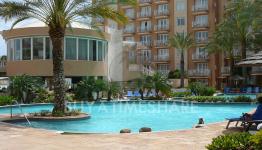 Ad #: 10256450
Asking: $8206 Or Best Offer
Bedrooms: Studio
Usage: Annual
Week: 27
Week: Flex
"
The Divi Aruba Phoenix Beach Resort is surrounded by parks that protect and enhance the spe"

---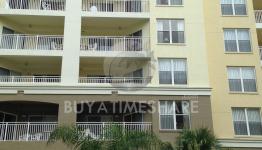 Ad #: 10272047
Asking: $22500 Negotiable
Bedrooms: 2 Lockout
Usage: Annual
Week: Float
"
Located in the heart of Orlando, Florida's entertainment area, Vacation Village at Parkway provides luxurious accommodations and amenities just min"

---
Ad #: 83224
Asking: $2700 Or Best Offer
Bedrooms: 3
Usage: Annual
Week: Float
"
Located in central Florida and a short drive from the Disney World and Universal theme parks,
---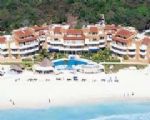 Ad #: 100645
Asking: $1950
Bedrooms: Studio
Usage: Annual
Week: 0
Week: Float
"
Fisherman's Village is a luxurious beachfront condominium complex with just 50 units in the quiet coastal community of
---
Contact Us to see your Timeshare Here!