Walt Disney World Resort Timeshares Buy, Sell, or Rent
Buy a Disney Timeshare
Rent a Disney Timeshare
Sell a Disney Timeshare
Today Walt Disney World Resort is the largest theme park and recreational area in the world. Estimated as being twice the size of Manhattan, or 30,000 acres, Walt Disney World Resort expands across two counties in Florida. After the unparalleled success of Disneyland, Walt Disney immediately began secretly searching for land for his next big project. When Walt bought the land for Disneyland, he bought up only enough land to finish his project. Following the opening of Disneyland, Walt witnessed hotels, restaurants, and the ever expanding population of Los Angeles completely engulfs his beloved theme park. Thus his dream of keeping the real world out and allowing his guest to escape to his land of make believe was crushed. Walt vowed he would not make the same mistake twice. Walt Disney began buying up land in Florida under false company names to keep his plans of a new theme park secret. One of those company names to purchase land was called Retlaw Enterprises, which is Walter spelled backwards. Walt chose Florida because market research showed that only 2% of the population east of the Mississippi river visited Disneyland. 75% of the countries population actually resided east of the Mississippi, so they were missing out on a huge target market. Once Walt felt enough land had been acquired, his plans were leaked to the press in October of 1965. A press conference soon followed where Walt Disney himself explained his plans, and his dreams to the public. Shortly thereafter, the amazing Walt Disney passed away before his dream was realized. Walt's brother Roy assumed command and oversaw construction on Walt Disney World. Roy also decided that the theme park would be called Walt Disney World Resort, in his brother's honor. Roy's thinking was simple; he named the resort after the man that started it all. As long as Walt Disney World is around, Walt will always be remembered as the pioneer whose dreams became a reality.
Construction began on Walt Disney World Resort in 1967. It is estimated that it took over 400 million dollars to build Walt Disney World. The project was so massive that it took over 9000 workers and a few years to complete. The park first opened to the public on October 1st, 1971. Unlike the opening of Disneyland, the opening went rather smoothly, no problems arose and the rides functioned properly. Although opening day numbers were much lower than what was estimated, guests soon began to fill up the park on a daily basis in the weeks to come.
Walt Disney World Resort is made up of four theme parks or areas. Magic Kingdom which is represented by Cinderella's Castle is a "Place Where Dreams Come True". There is also Epcot, which can be recognized by the massive Spaceship Earth. Animal Kingdom and its Tree of Life can also be visited while at Walt Disney World. The last theme park at Disney is Disney-MGM Studios. The park also consists of numerous shops and vendors where you can find anything Disney. The hardest part about getting food at Disney is deciding on which restaurant you want to eat. The park offers many forms of entertainment such as parades, concerts, shows, and other forms of live entertainment. You are never short of options while visiting Walt Disney World.
Finding a place to stay while at Disney should not be an issue. There are 32 resorts on the Disney property. Of those 32 resorts, 22 are owned by Disney. Of those 22, 6 are Disney Vacation Club properties or timeshares. You can choose from the following six amazing timeshare offerings from Disney; Disney's Old Key West Resort, Disney's Boardwalk Villas, The Villas at Disney's Wilderness Lodge, Disney's Beach Club Villas, Disney's Saratoga Springs Resort and Spa, and Disney's Animal Kingdom Villas.
As you can see, Walt Disney World has thought of everything. They have amazing and creative entertainment for the entire family. No matter what your age or walk of life, Walt Disney World has something to appeal to everyone. The food is ample and the resorts are everywhere. Treat yourself to the experience of your life, visit Walt Disney World Resort and create incredible memories that will last a lifetime for yourself and your family.
Walt Disney World Timeshares Available at BuyATimeshare.com
Disney Vacation Club
Disney Vacation Club is a vacation ownership program that's not only flexible and affordable, it's a convenient and cost-effective way for you and your family to see the world—now and for years to come! Disney Vacation Club offers flexibility in vacationing—from the dates and length o


Disney's Animal Kingdom Villas
Disney's Animal Kingdom Villas – Kidani Village is an African lodge-style Resort boasting accommodations that include kitchenettes/kitchens and multi-bedroom units. Featuring over 30 species of wildlife that roam free amidst a 21-acre w


Disney's Aulani Vacation Club Villas
Walt Disney engineers have teamed with local architects and cultural experts to design and construct an unforgettable experience celebrating the customs and tradition of Hawai`i. Aulani, a


Disney's Beach Club Villas
Disney's Beach Club Villas wrap leisure, elegance and romance into a full-service New England-style Disney Deluxe Villa Resort. Adjacent to Disney's Yacht and Beach Club Resorts, this community of Studios and Villas shares the beachside de


Disney's Boardwalk Inn
Disney's BoardWalk Inn is a Disney Deluxe Resort that captures the charm, whimsy and elegance of 1940s Atlantic City. Sitting along a boardwalk packed with amusements, the Resort offers dynamic views of activity below and of the glittering waters of Crescent Lake. Take in lively sights and


Disney's Boardwalk Villas
The charm and excitement of the 1940s mid-Atlantic seacoast are recaptured at this waterfront village resort located within walking distance of Epcot at Walt Disney World. The resort offers


Disney's Contemporary Resort Bay Lake Tower
Bay Lake Tower at Disney is ideally located next to Disney's Contemporary Resort, just outside Magic Kingdom Park. Bay Lake Tower offers a distinctive modern design balanced by a warm and inviting decor with the feel of an urban boutique hotel. An enclosed sky bridge connects this property to Dis


Disney's Grand Californian Hotel & Spa
Located in the heart of Downtown Disney District, this hotel is just steps away from exceptional dining and entertainment. With its world-class spa, an impressive array of amenities and impeccable Disney service, this hotel defines grandeur in every way! The striking architectural style of Disney


Disney's Hilton Head Island Resort
This resort offers two-bedroom cottage-style villas overlooking the natural beauty of Hilton Head Island. Amenities include a themed pool area including a children's pool; fishing pier; and recreational programs for children, teens, adults, and families. Minutes away, an exclusive 13,000-square-f


Disney's Old Key West Resort
Visitors take a step back in time to turn-of-the-century Key West at this unique resort located in the heart of Walt Disney World. The residential-style accommodations each afford a view of waterways, woodlands, or fairways.
Disney's Saratoga Springs Resort & Spa
Recapturing turn-of-the-century upstate New York, this 65-acre waterfront resort is located across the lake from Downtown Disney. The resort features stunning Victorian architecture, a themed springs-inspired feature pool with waterslide and interactive children's wet play area, and tranquil gard


Disney's Vero Beach Resort
This beach resort offers residential-style accommodations set within natural surroundings. Resort amenities include two full-service restaurants, a themed lounge with a striking ocean view, and a feature pool with a children's play area. Vacationers can discover the "real Florida" at nearby Envir


Disney's Wilderness Lodge
Adventure, discovery, and the pioneering spirit abound at this quaint 19th-century railroad-themed hotel situated in the Magic Kingdom resort area. From the hideaway setting to the woodland-inspired villas, this resort brings out the be


The Villas at Disney's Wilderness Lodge
"Recalling the 1860's railroad hotels of the American West, The Villas offer the comforts of home amid the rustic beauty of Disney's Wilderness Lodge. Relax on the white


Ad #: 104719
Asking: $16950
Rental: $700
Usage: Annual
Week: 0
Week: Float
"
Monarch Grand Vacations Resorts offers a variety of 5 Star resorts in California, Nevada, & Utah; Palm Canyon Resort in Palm Springs, Riviera O"

---
Ad #: 93550
Asking: $10500 Negotiable
Bedrooms: Any
Usage: Annual
Week: Float
"
WorldMark Credits give you ultimate flexibility. You don't own a particular season"

---
Ad #: 51781
Asking: $450
Bedrooms: 2
Usage: Annual
Week: 0
Week: Float
"
Experience the vacation life at Vista Mirage Resort, located in the famous desert town of Palm Springs. You'll enjoy the two swimming pools, two wh"

---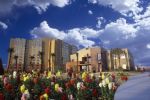 Ad #: 10319578
Asking: $3500 Negotiable
Bedrooms: 2
Usage: Annual
Week: 42
Week: Float
"
Welcome to the amazing Grandview Las Vegas! In addition to captivating casino action, Las Vegas offers a wealth of entertainment opportunities desi"

---
Ad #: 10182936
Asking: $13995 Negotiable
Bedrooms: 2
Usage: Annual
Week: Float
"
ISLAND OF HAWAII, WAIKOLOA – Kings' Land, the newest Hilton Grand Vacations Club resort on the famed Kohala Coast, offers expansive fai"

---
Contact Us to see your Timeshare Here!