All-Inclusive
All Inclusive resorts have been popular with generations of travelers. With its international style, a flat fee grants owners access to local restaurants, bars and even games and live entertainment. The convenience of an all-inclusive resort is great when on vacation, but the real benefits hit home when owners return from their all-inclusive timeshare without the pile of receipts or the worry of going over budget. With amenities designed into every aspect of your getaway, everything is included in your vacation, from your room to your meals and even cocktails. While you can leave a tip, you will never have to pay a tab again.
Unlike the average vacation package, an all inclusive ownership adds food and drinks to exotic locations all over the world. Different packages vary and can include access to golf courses or cultural attractions, and an excellent selection of traditional cuisine. Enjoy countries like Mexico, the Bahamas, Austria and the beaches of the Dominican Republic. Depending on where you want to go and want you want to do, prices may vary, so always make sure you know what is included in your all-inclusive timeshare.
An all inclusive resort like Wyndham's Cozumel Resort and Spa is an example of a premium destination with the added benefits of food and drinks anytime. Set along the coast of the Mexican Caribbean, the south side of Cozumel is a quaint paradise waiting to be discovered. The allinclusive resort is ideal for a kid-free getaway. The all-inclusive program features accommodations, all meals and snacks, and unlimited alcoholic beverages and soft drinks too. These vacation packages can be exchanged just like typical timeshares. This way you can visit a new property every year if you'd like! Though they may cost more upfront, owners love the saving when they get home under budget and rejuvenated. Save lots of time and thousands of dollars in the end when you buy a resale timeshare from BuyATimeshare.com. For-sale-by-owner timeshares are an inexpensive way to make the most out of your vacation dollar. Fine all Inclusive packages for less money than anywhere else in the world. With this innovative way to travel, you will always know exactly how much you are spending.
At BuyATimeshare.com you can find the right all inclusive timeshare for you and yours. For sale and rent, and priced to sell by motivated owners. Today you can pay a fraction of what the resorts will charge. Buying resale is a surefire way to save money and choose exactly the location you want. Whether you are looking to buy an affordable, all inclusive timeshare we can help. Are you looking to rent or sell an all inclusive timeshare? Our proven sales and rental strategies have matched thousands of timeshare buyers and sellers. Travel the world with international style and a hassle free vacation property. Enjoy the benefits of an all inclusive timeshare and visit local restaurants, bars and eat and drink fine local specialties any time.
Calle Campo Elias, Sector El Pueblito
El Valle de Pedro Gonzalez, NESP
Isla de Margarita
Venezuela
Phone
: 011-58-295-250.01.25
Fax
: 011-58-295-250-01-25
Website
Dunes Hotel & Beach Resort
Dunes Hotel & Beach Resort is located in the Pedro Gonzalez valley, an area surrounded by beautiful beaches and spectacular scenery at the northeast point of Isla de Margarita. The resort has a mile-long, white-sand beach, and it offers many water
Read More...
520 East Street
San Diego, CA 92101
US
Phone
: 619-232-9500
Fax
: 619-238-9945
Website
Gaslamp Plaza Suites
Gaslamp Plaza Suites is an urban resort hotel located in San Diego's historic Gaslamp Quarter for great shopping, fine dining, and endless entertainment. Rooms are elegant but petite, not ideal for children but romantic and wonderful for
Read More...
Kilometro 3 Carretera al Aeropuerto
Puerto Vallarta
Mexico
Phone
: 800-852-4755
Website
Universal Vacation Club at Villa del Palmar
Located in the hotel district between Marina Vallarta and downtown Puerto Vallarta, Universal Vacation Club at Villa del Palmar offers great options for exploration. There are plenty of water sports, two pools, three tennis courts, gym, spa,
Read More...
Avenida Costera de Las Palmas #1121
Fraccionamiento Playa Diamante
Acapulco
Mexico
Phone
: 011-52-744-469-6044
Website
Sea Garden Acapulco
Sea Garden Acapulco is located on the new Acapulco Diamante zone. Surrounding the resort is one of the best golf courses in the area. Acapulco offers you an endless array of offshore diversions. Shopping is a favorite pastime, and the lively
Read More...
Avenida Solmar Numero 1
Cabo San Lucas
Mexico
Phone
: 011-52-624-146-7700
Website
Sol Mar Beach Club Resort
Southern Baja's rare and remote beauty is yours to explore at Sol Mar Beach Club Resort. With almost 300 days of sun each year, Cabo San Lucas is enjoying increasing popularity. Pacific waters, as well as a beach, are just a step away and
Read More...
J.E. Irausquin Boulevard No. 83
P. O. Box 218
Oranjestad
Aruba
Phone
: 297-586-4500
Fax
: 297-586-3191
Website
Occidental Grand Aruba
Discover the truly diverse paradise of Aruba at Allegro Rst & Casino Aruba, where the ocean waters boast a visibility of 150 feet, making underwater photography very popular. In the area, you will find a long list of restaurants and nightclubs.
Read More...
Camino Viejo a San Jose
Cabo San Lucas
Mexico
Phone
: 800-852-4755
Website
Universal Vacation Club at Villa Del Palmar Cabo
The resort follows the tradition of its sister property in Puerto Vallarta. The Universal Vacation Club has created another vacation destination where the Spanish mission architecture complements the breathtaking sight of the Pacific Ocean meeting
Read More...
Boulevard Kukulcan Kilometro 10
Lote 13-B, Zona Hotele, 1a Etapa
Cancun
Mexico
Phone
: 011-52-998-881-4500
Website
Royal Sunset Resort - All Inclusive
Sunset Royal All Inclusive Resort is located on miles of beaches and the year round sunny weather that makes Cancun a premiere choice for a family vacation destination. On the shores of the Caribbean Sea and settled on perfectly white beaches the
Read More...
P. O. Box 4444
Eilat
Israel
Phone
: 011-972-8-6361666
Website
Club Hotel Eilat
Fully airconditioned, Private Beach, Bar, Baby sitting (o.r.), Business Facilities, Principal International Credit Cards accepted, Congress & Conference facilities, Cleaning/Laundry service, Car Rental, Rooms for disabled, Frigo bar in rooms,
Read More...
Carretera Cancun-Tulum
Kilometro 62 Col. Centro. Solidaridad
Playa del Carmen
Mexico
Phone
: 984-877-4400
Website
Grand Velas All Suites and Spa Resort
Grand Velas All Suites & SPA Resort is just a few minutes away from the Puerto Vallarta Intl. airport. All suites are tastefully decorated and furnished in a classic contemporary style. Enjoy the All-Inclusive system in the Mexican restaurant
Read More...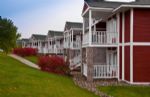 Ad #: 85481
Asking: $3000 Negotiable
Rental: $1000 Negotiable
Bedrooms: 2
Usage: Biennial Even Years
Week: Float
"
This all-season luxury retreat in scenic Horseshoe Valley offers its year-round Carriage House Recreation Centre, which includes a large heated ind"

---
Ad #: 101904
Asking: $6000 Negotiable
Bedrooms: 2
Usage: Biennial
Week: Float
"
An attraction in itself, Horizons at Orlando welcomes you to a complete vacation community with all the elements, comforts and amenities you need t"

---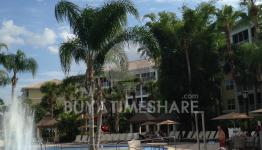 Ad #: 66891
Asking: $18599
Bedrooms: 2 Lockout
Usage: Annual
Week: Float
"
Create magical vacation memories with the perfect Florida vacation. Sheraton Vistana Villag"

---
Ad #: 92280
Bedrooms: 2
Usage: Annual
Week: 0
Week: Float
"
If you were to design a list of dream vacations, what would they look like? You would choose locations that suit your family's lifestyle and intere"

---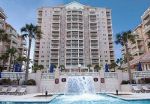 Ad #: 10312742
Asking: $7000 Negotiable
Rental: $1199 Firm
Bedrooms: 2
Usage: Annual
Week: Float
"
Marriott's OceanWatch Villas is located oceanfront in the prestigious Grande Dunes private development, amidst a spectacular stretch of Carolina co"

---
Contact Us to see your Timeshare Here!