If you have already registered you may login below to manage your alerts:
If you have not already registered for an account, click here to sign-up for free and start receiving daily email alerts every time new ads are entered into the system that match your specific criteria. Sign-up for a Free Account
---
What Timeshare Pulse Means to Buyers
Timeshare Pulse is an innovative program designed to help buyers and renters find the vacation of their dreams! Buyers of timeshares know they can save thousands of dollars buying on the resale market, but there can be many difficulties in finding that perfect timeshare at the best possible price. Taking the time to research hundreds of properties online, locating the best possible prices for these timeshares and working with a resale company that is trustworthy are some of the issues buyers face when researching timeshares on the resale market.
Vacation Property Resales has always been the industry leader in linking buyers and sellers together. This is why we developed Timeshare Pulse. This fully customizable program allows a perspective buyer or renter to set a profile by entering information about the timeshare(s) they want to buy or rent. Any advertisements that match the profile will be shown. Furthermore, any new advertisements that are entered into our system will be immediately emailed to the perspective buyer or renter.
The timeshare resale industry is a competitive market and we know what it takes to be the best! We have developed the best approach for buyers and renters to find the timeshare of their dreams and at a reasonable price. With Vacation Property Resales, buyers and renters can ask questions or submit offers to advertisements online and our experienced Buyer Specialists will contact the owner to answer questions or present offers in a timely manner. Buying or renting a timeshare has never been easier!
What Timeshare Pulse Means to Sellers.
Timeshare Pulse is a brand new approach to reselling timeshares. Vacation Property Resales has always investigated new techniques to resell timeshares in a competitive market. Over the past few years Vacation Property Resales has dominated all major search engines including Google, Yahoo, America Online, and MSN. This technology assures sellers that we acquire the needed exposure to sell timeshares as quickly as possible. In today's marketing, search engine advertising is a must. Timeshare buyers and renters realize the ease of navigating online in the comfort of their homes to find the timeshare they are looking for. The goal of Timeshare Pulse is to increase the number of buyers directed to our website and to increase the number of timeshares sold. When you enlist the services of Vacation Property Resales, thousands of people interested in your resort will be notified about your property immediately. This ensures that we will direct the traffic to your advertisement that is necessary to sell or rent your timeshare.
Vacation Property Resales has just made it easier to sell your timeshare! Our innovative approach to reselling timeshares will get results. Vacation Property Resales is committed to being the industry leader in reselling timeshares. We know what it takes to sell your timeshare for cash! Remember, it only takes one buyer to get your property sold.
Ad #: 101025
Asking: $3200
Bedrooms: 1
Usage: Annual
Week: 0
Week: Float

---
Ad #: 10256582
Asking: $4542 Or Best Offer
Bedrooms: Studio
Usage: Annual
Week: 31
Week: Flex
"
Divi Flamingo Beach Resort gives the dive enthusiast the best of all possible worlds. It is"

---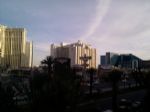 Ad #: 89438
Asking: $10000 Or Best Offer
Bedrooms: 2 Lockout
Usage: Annual
Week: 15
Week: Float
"
The Suites at Polo Towers is the largest resort on the Las Vegas Strip. Looking out from the resort's premium Lounge, guests can view the incredibl"

---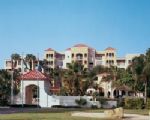 Ad #: 99623
Asking: $6500 Negotiable
Bedrooms: 1
Usage: Annual
Week: 1
"
Just steps from Aruba's white sand beaches and sheltered in a tropically landscaped garden, the Westin Ka'anapali Ocean Resort Villas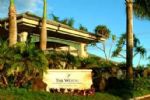 Ad #: 69812
Asking: $12500 Negotiable
Bedrooms: 2 Lockout
Usage: Biennial Odd Years
Week: Float
"
Maui's gentle climate forms the framework for a relaxing yet invigorating vacation experience. Centered on the waterfront of Contact Us to see your Timeshare Here!