Buy, Sell and Rent Timeshares
TIMESHARES
Are you looking to buy or sell timeshare? Whether you are looking to do more or if it's time to sell we can help. At BuyATimeshare.com we can change how you vacation. You can even liquidate your property and resell your timeshare ownership. If you are searching for a deal on travel or lodging, there are thousands of dollars to be saved when booking your next vacation. BuyATimeshare.com specializes in bringing
timeshare buyers and sellers together. If you have a timeshare for sale, we give sellers the tools they need to reach timeshare buyers and renters around the world. Our innovative website allows buyers to find the information they need to make the right decision. Browse our website from the comfort of your own home and discover the perfect vacation property. And without the resort's restrictions, prices and sales-pressure, you are free to design the perfect getaway without the high cost. Make the most out of your money whenever you travel the world with the flexibility of timeshares offer. We are the top provider of timeshare resales and rentals. With a professional team of experts and the most innovative website online, the perfect vacation package is at BuyATimeshare.com. Most luxury resorts are built near major cities and popular destinations. You can hit the beaches or even hit the slopes and still save money. Discover top names like Marriott, Disney Vacation Club, Wyndham, Hilton Grand Vacation Club/HGVC, Westgate, Bluegreen and more. With so many extraordinary places available, working with a qualified resale company is the only way to find an affordable timeshare that everyone will love.
SELL TIMESHARE
If it's finally time to sell a timeshare, our company has matched thousands of buyers and sellers. We have pioneered a worldwide marketplace for timeshare resales. For over a decade BuyATimeshare.com has helped the timeshare reseller to successfully liquidate their vacation properties quickly and easily. BuyATimeshare.com uses online marketing strategies to ensure that your timeshare gets world wide exposure. The uses of aggressive advertising campaigns on Google, Yahoo! and Bing.com have made us a dominant presence online. Through progressive Search Engine Optimization we are able to increase timeshare owner offers. And this leads to more time shares being sold. The marketing technology that we employ maximizes the traffic to your online advertisement. Our team is familiar with timeshare resorts and we will market your property based on its top selling timeshare points. Skyrocket your ad to the top of the buyer's search. BuyATimeshare.com has become the worldwide solution to reselling time shares. Our services will ensure that your ad reaches the most potential buyers as possible. The more people that know your property is for sale the more offers you will get on your timeshare. We are committed to your satisfaction. If you are looking to put an end to paying maintenance fees and taxes every year, BuyATimeshare.com has a knowledgeable staff that can help design a program specific to your selling needs. With a money-back guarantee, we will work until the timeshare has sold. Let us get to work for you. Register today and and tell us to Sell my Timeshare Now today!
BUY TIMESHARE
When you buy timeshare you from a reseller you only pay a percentage of the retail price. Upgrade the way you vacation with a choice of famous destinations and luxury resorts. Find a bevy of top brands in hospitality and get all the information you need to make the right decision. A timeshare will save you thousands of dollars when you travel. Timeshare weeks can be reserved at your home resort. You can also trade them to stay at other resorts. Many resorts in our inventory are affiliated with an exchange company like Interval International/II or Resort Condominiums International/ RCI. Buy an RCI Timeshare membership and get away in style with an extensive list of resorts to choose from. BuyATimeshare.com can save you thousands of dollars on all of your travel needs. Explore Disney World or a European vacation for the whole family. Or reserve a couple's retreat in a far-off city or on a tropical island. Whatever your travel needs, you don't have to pay the high retail costs for a timeshare vacation. A specialist will help walk you through the entire buying process. And as a buyer on the resale market, you are purchasing directly from the current owner. You pay no appraisal fees, no commissions, and no broker fees.
RENT TIMESHARE
Renting a timeshare directly from an owner is a great way to save! Not only does renting allow you to enjoy a private suite, but it can be enjoyed without the obligation of annual maintenance fees or the cost of ownership. And you can vacation at a luxury resort for a fraction of the resort's cost. Once you are ready to rent timeshare, our qualified staff will present your offer to the owner. We will also manage the paperwork and the transfer of funds. This will ensure a safe and reliable transaction. Before you know it you will be on your way to a spectacular vacation. Are you looking to travel with family, friends, or on a romantic getaway? Timeshare resorts feature stylish amenities and famous attractions nearby. You will find luxurious accommodations perfect for any holiday. Are you interested in renting out a timeshare you own? Did you know timeshare rentals have become especially popular with vacationing families? With multiple bathrooms, separate living areas and fully equipped kitchens, renting is a cost-effective way to get the most out of every dollar. There are thousands of potential renters searching the BuyATimeshare.com website every day. Once your timeshare joins our inventory, it will be advertised on multiple websites for worldwide exposure. Potential renters are free to search through our inventory until they find the vacation property that fits their needs. After an offer is made it is up to you to accept, decline or counter that offer. Enjoy the added income of renting your property or take advantage of an affordable vacation with BuyATiimeshare.com today!
TIMESHARE RESALES
Timeshare resales are the smart way to buy, rent and sell a vacation property. By-owner advertising is the only way to utilize the booming secondary market and timeshare resellers are the best way to advertise your time share. With the success of the timeshare resale concept, more people are traveling more often-and they are paying a lot less. Reselling is a serious decision. Don't be pressured into selling or renting out a property. Research the most-effective way to, and you will always come back to BuyATimeshare.com. The fact is that most resorts do not offer a resale program, and few brokers will take on a timeshare. BuyATimeshare.com can help you to pay a lot less when you travel, and even more when you market your property. Reach the buyers that you need to resell a timeshare. Have any questions? Our Customer Service Representatives are highly skilled and trained to bring you the best our company can offer. We provide you with this service 7 days a week to ensure your complete satisfaction with our service. Feel free to contact us anytime about reselling your timeshare. Since 2000, BuyATimeshare.com has helped timeshare owners to find buyers and renters for their resorts faster, and getting more money for their timeshares than the competition. Our innovative database will email you any and all offers made on your Timeshare Advertisement. Our attention to detail means that we are bringing as many qualified buyer and renters to your property as possible.
BuyATimeshare.com Has all the tools you need to get started selling, buying, or renting your time share today. If your not sure of the weeks and schedules of timeshare resorts then check out our timeshare calendar for the weeks offered. We also have a timeshare help page that you can look through to find information like timeshare seller facts, timeshare buyer facts, and timeshare renters facts. Finally we invite you to look at what our customers are saying with our timeshare reviews page, don't just take our word for it.
Timeshare Sellers!
BuyATimeshare.com has helped timeshare owners Find Timeshare Buyers and renters for their timeshare resort faster and for more money than the competition for over a decade! BuyATimeshare.com employs state-of-the-art marketing strategies to attract timeshare buyers and renters from across the world. We have the ability to reach millions of potential vacation resort buyers and renters through our online marketing techniques.
The implementation of aggressive Pay-Per-Click advertising on Google, Yahoo and Bing.com, combined with the attention to detail on Search Engine Optimization maximizes our Timeshare Owners Offers. This ultimately leads to more recorded timeshare closings. The marketing techniques that we utilize bring more traffic to our website than the competition! In fact we can prove this! Our Advertising Executives are ready to become a solution to your problems. The more people visiting BuyATimeshare.com, the more timeshare offers you will receive on your vacation property!
Our innovative database will email you any and all offers made on your Timeshare Advertisement. Our attention to detail mean we bring more qualified buyer and renters to your property. There are NO Commissions and NO Timeshare Appraisal Fees required for our program. And even better, when your property sells, there are NO timeshare closing costs or hidden fees with our service. The Buyer will pay all timeshare transfer fees. This means your equity is yours!
Our Customer Service Representatives are highly skilled and trained to bring you the best our company can offer. We provide you with this service 7 days a week to ensure your complete satisfaction with our service. Feel free to contact us anytime regarding Timeshare Resales.
BuyaTimeshare.com News
Featured Timeshare Resort
Featured Timeshare Developers
Ad #: 36912
Asking: $3000
Bedrooms: 1
Usage: Annual
Week: 36
"
On the Virginia Beach Boardwalk and Features all Oceanfront Rooms! Since quality time with loved ones has become such a precious commodity, we h"

---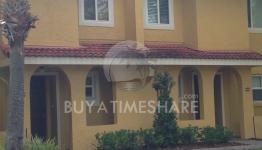 Ad #: 59424
Asking: $5000 Negotiable
Bedrooms: 2
Usage: Annual
Week: Float
"The Vacation Villas at Fantasy World timeshare resort is located in Kissimmee, the heart of the Orlando area and is composed of Mediterranean Style, t"

---
Ad #: 10307338
Asking: $1999
Bedrooms: 2
Usage: Annual
Week: 35
"
Enjoy your vacation in style by staying in one of the Holiday Inn Club Vacations at Orange Lake Resort award-winning villas. You'll have acce"

---
Ad #: 10256566
Asking: $8895 Or Best Offer
Bedrooms: 1
Usage: Annual
Week: 36
Week: Flex
"
Aruba's lovely coast and beaches can be discovered at Dutch Village, a Divi resort. Her"

---
Ad #: 83224
Asking: $2700 Or Best Offer
Bedrooms: 3
Usage: Annual
Week: Float
"
Located in central Florida and a short drive from the Disney World and Universal theme parks,
---
Contact Us to see your Timeshare Here!